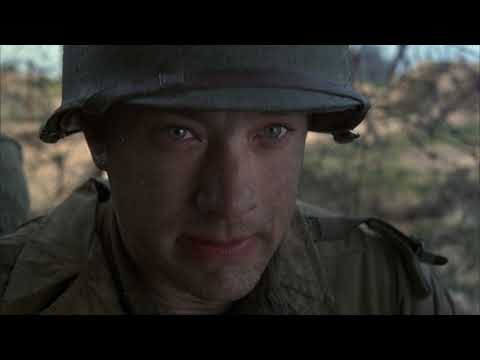 Click to play
Theatrical Trailer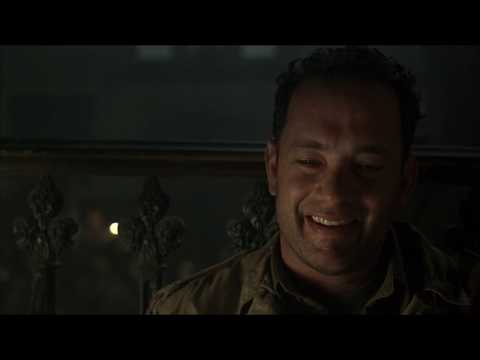 Click to play
Rerelease Theatrical Trailer
Saving Private Ryan
Release Date: June 24, 1998
Steven Spielberg's fascination with World War II goes back to his boyhood, having listened with rapt interest to his father Arnold's stories of his service as communications chef of a B-25 Bomber Squadron in the Pacific Theater. These tales ignited young Steve's imagination, leading him to write and direct two short, amateur WWII adventures on 8mm in 1961—Fighter Squad and Escape to Nowhere. His interest in The Good War would appear again and again in professional work to come, including Jaws, Close Encounters of the Third Kind, 1941, the Indiana Jones pictures, his The Mission episode of Amazing Stories, Empire of the Sun, Always, and Schindler's List. But it wasn't until the late 1990s that Spielberg took viewers directly into the maelstrom of war—with no less than a revolutionary cinematic recreation of the landing on D-Day—that Spielberg would seriously tackle the horrors and heroism of combat head-on.
In Saving Private Ryan, a platoon of soldiers survive the beach landing and battle on Normandy, only to be sent on a dangerous mission to retrieve one Private James Ryan, the last surviving son of a family who've lost all of their other sons to the war and Hitler's armies.
Tom Hanks, in his first film directed by Spielberg, headlined a stellar cast of seasoned and up-and-coming talents including Tom Sizemore, Ed Burns, Jeremy Davies, Vin Diesel, Adam Goldberg, Barry Pepper, Giovanni Ribisi, and, in the titular role of Private Ryan, Matt Damon.
Working from a screenplay by Robert Rodat, and with astonishing cinematography by Janusz Kaminski, once again a Steven Spielberg film ignited cultural conversation about a subject—the sacrifice of "the greatest generation"—by helping cinema viewers see military conflict in a decidedly non-Hollywood style. Saving Private Ryan was nominated for 11 Academy Awards including Best Picture, earning Spielberg his second Oscar for Best Director. The film was also nominated for five Golden Globes, of which it won for Best Motion Picture and Best Director.
About the Film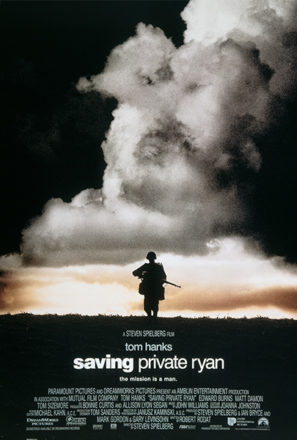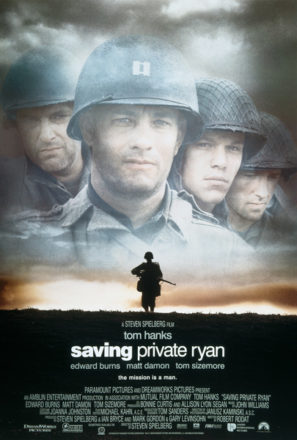 About the Film
CAST
TOM HANKS,
TOM SIZEMORE,
EDWARD BURNS,
BARRY PEPPER,
ADAM GOLDBERG,
VIN DIESEL,
GIOVANNI RIBISI,
JEREMY DAVIES,
MATT DAMON
DIRECTOR
SCREENWRITER
PRODUCERS
IAN BRYCE,
MARK GORDON,
GARY LEVINSOHN,
STEVEN SPIELBERG,
BONNIE CURTIS,
ALLISON LYON SEGAN
PRODUCTION DESIGN
COSTUMES
EDITOR
COMPOSER
AWARDS
ACADEMY AWARDS: BEST DIRECTOR, BEST CINEMATOGRAPHY, BEST SOUND, BEST FILM EDITING,
DIRECTORS GUILD (DGA) AWARD: STEVEN SPIELBERG
Film Stills
Film Stills
Film Stills
Production Stills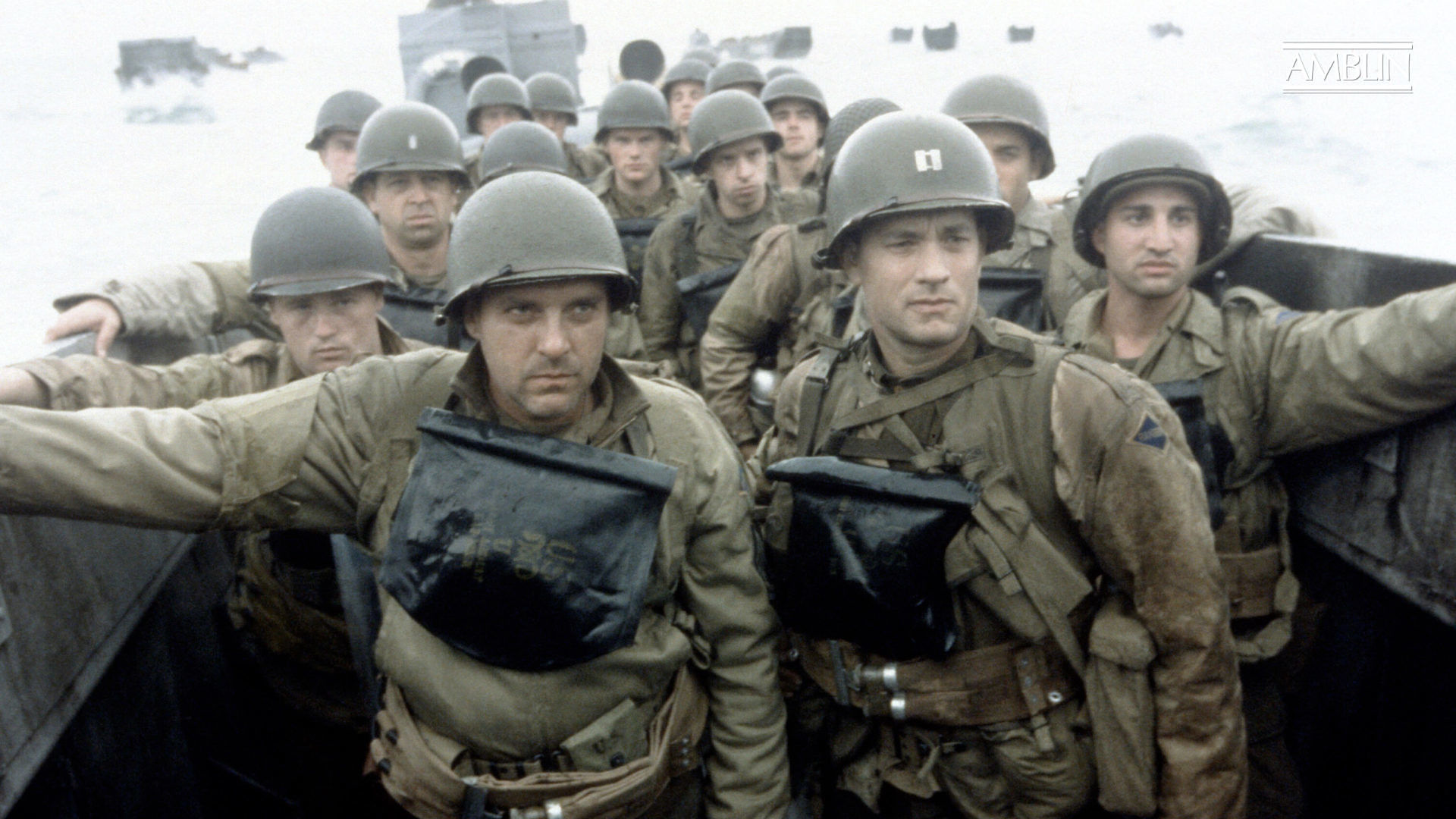 1 / 13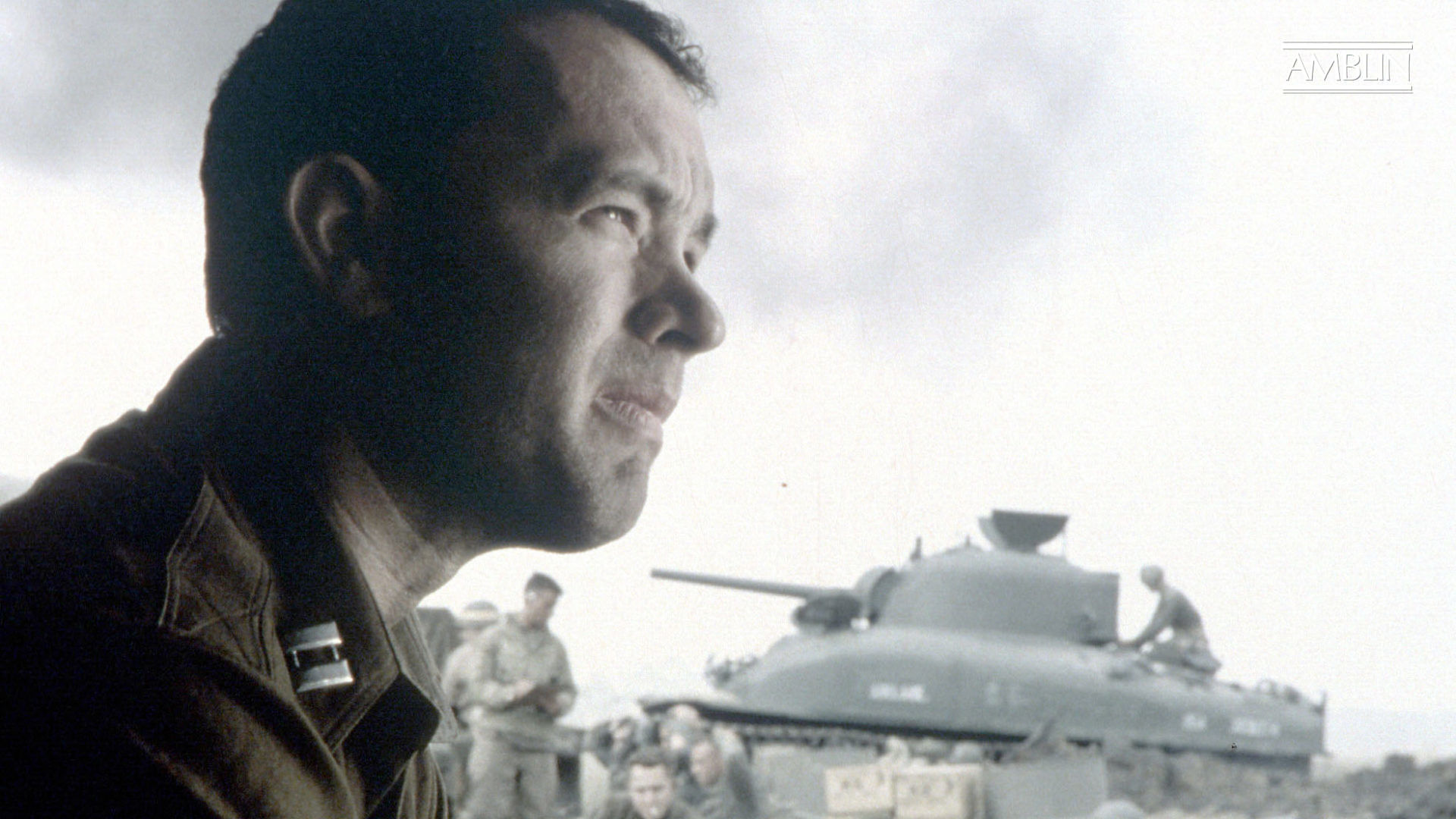 2 / 13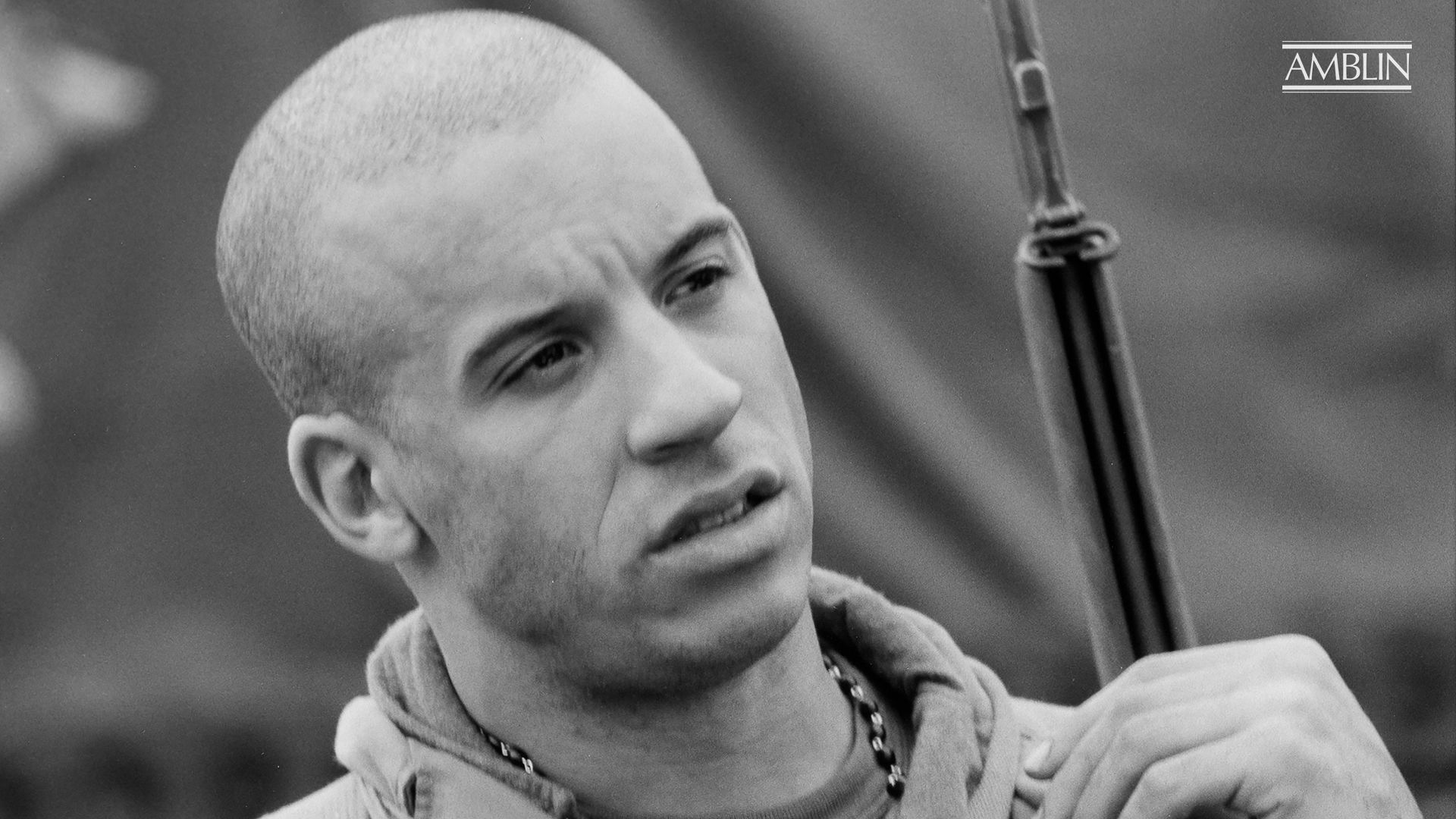 3 / 13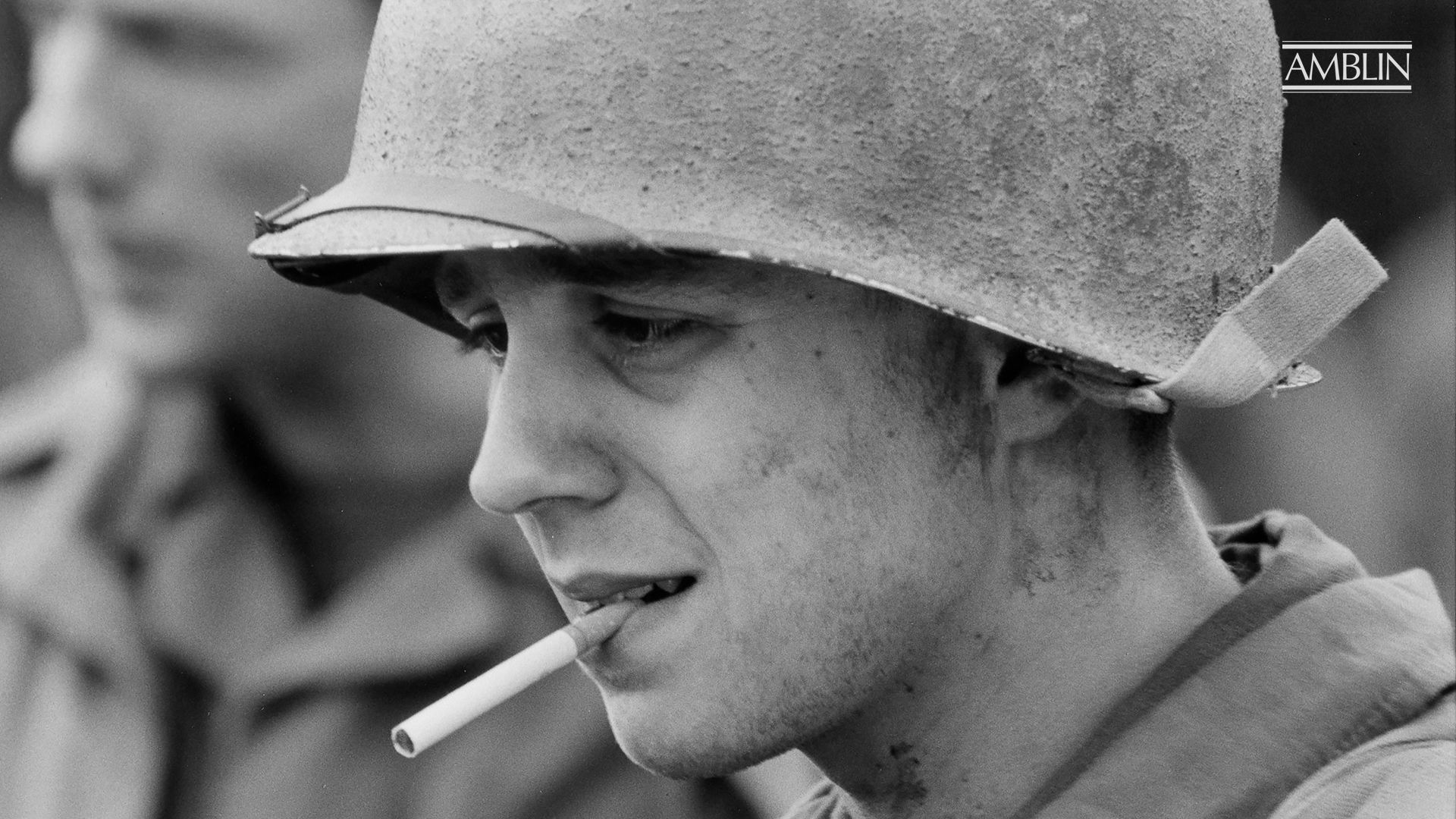 4 / 13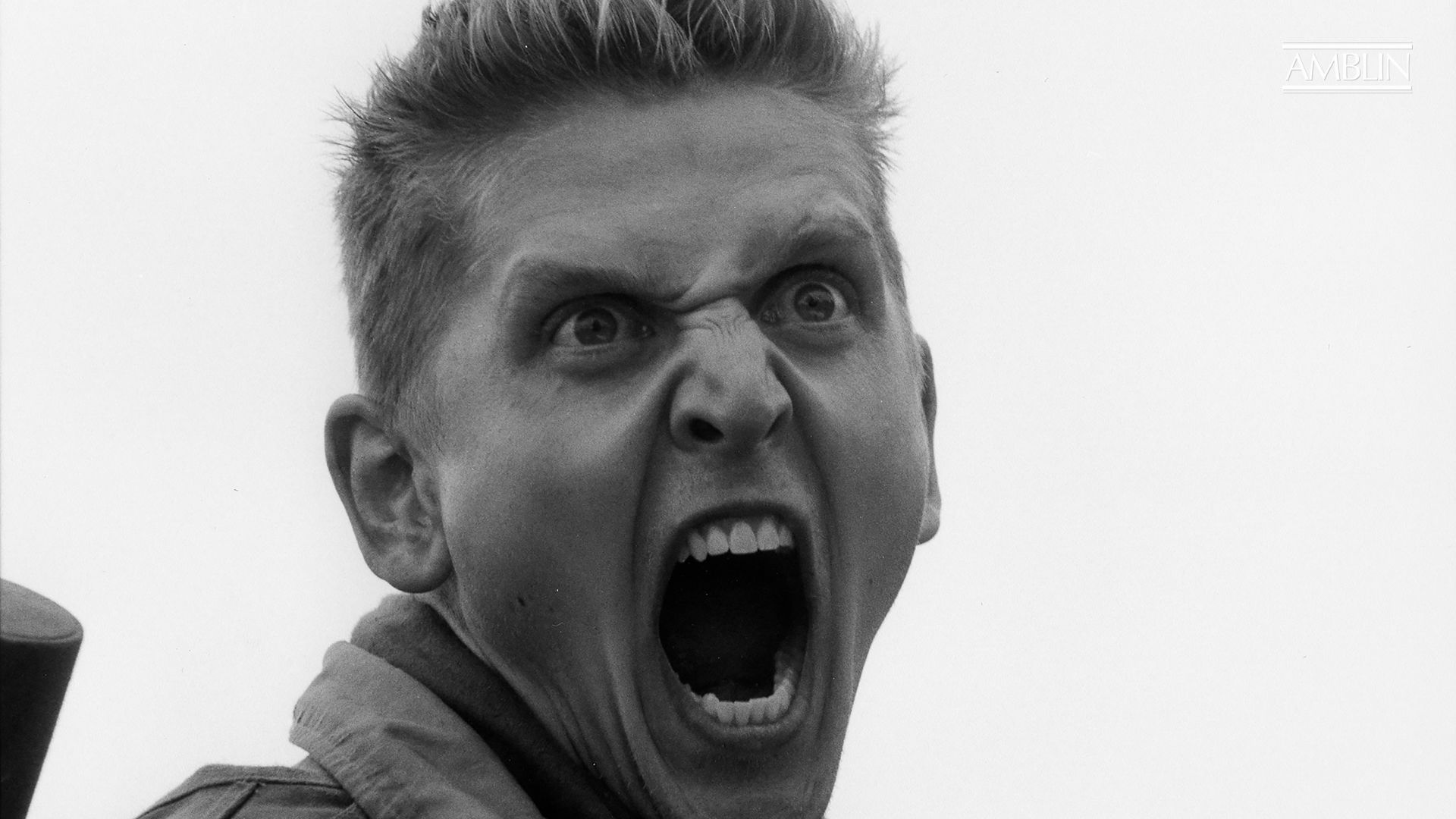 5 / 13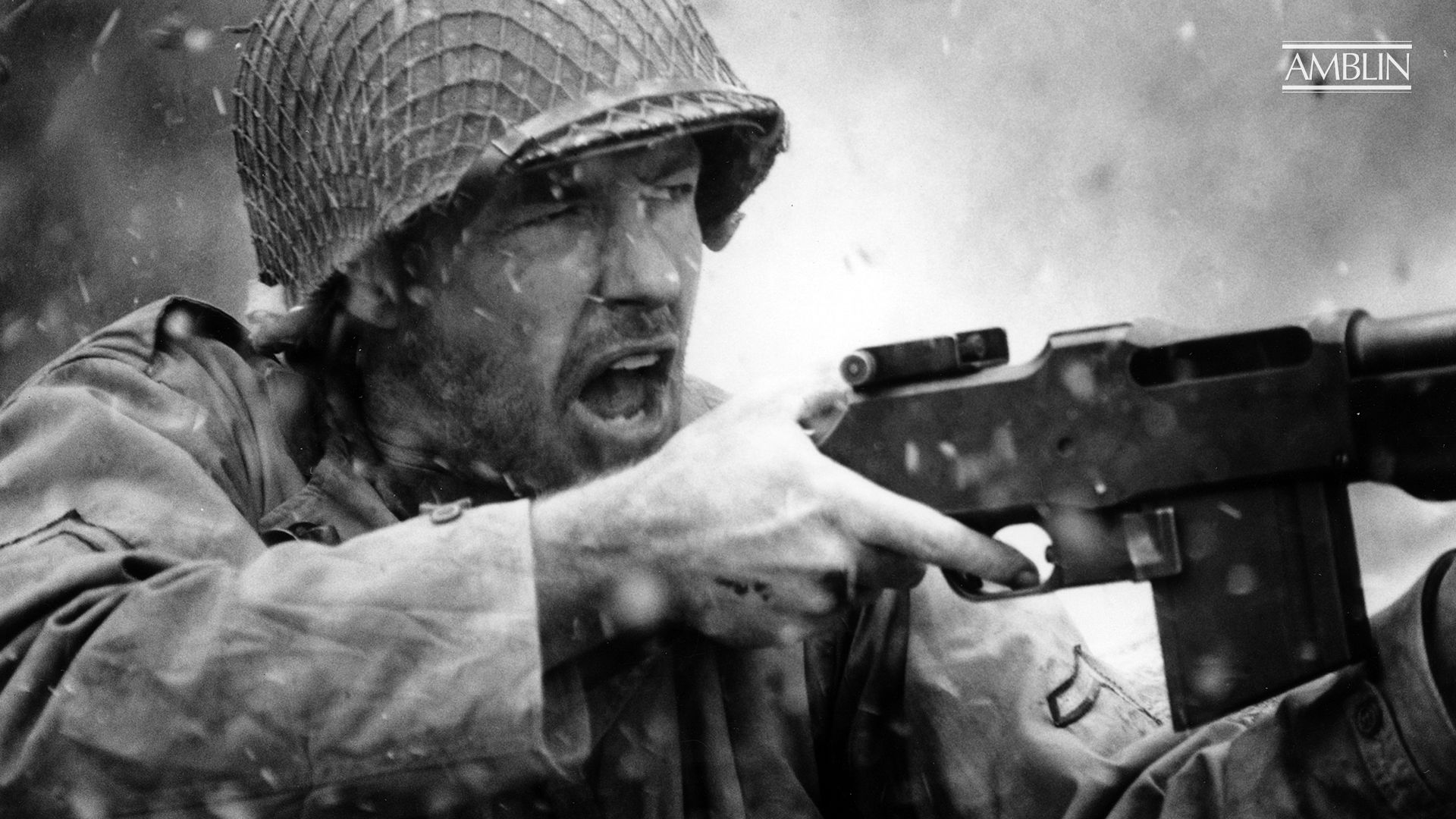 6 / 13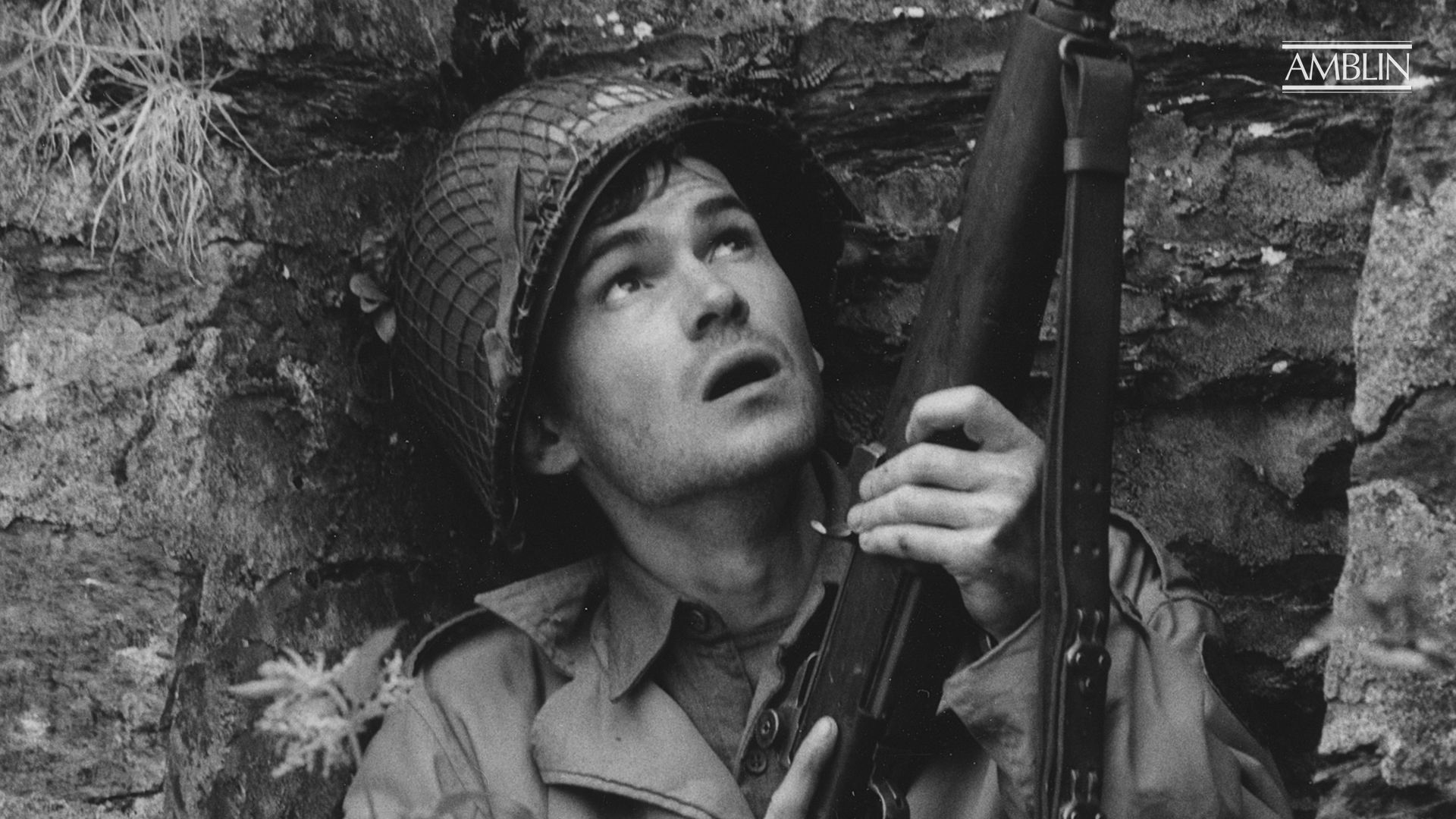 7 / 13
8 / 13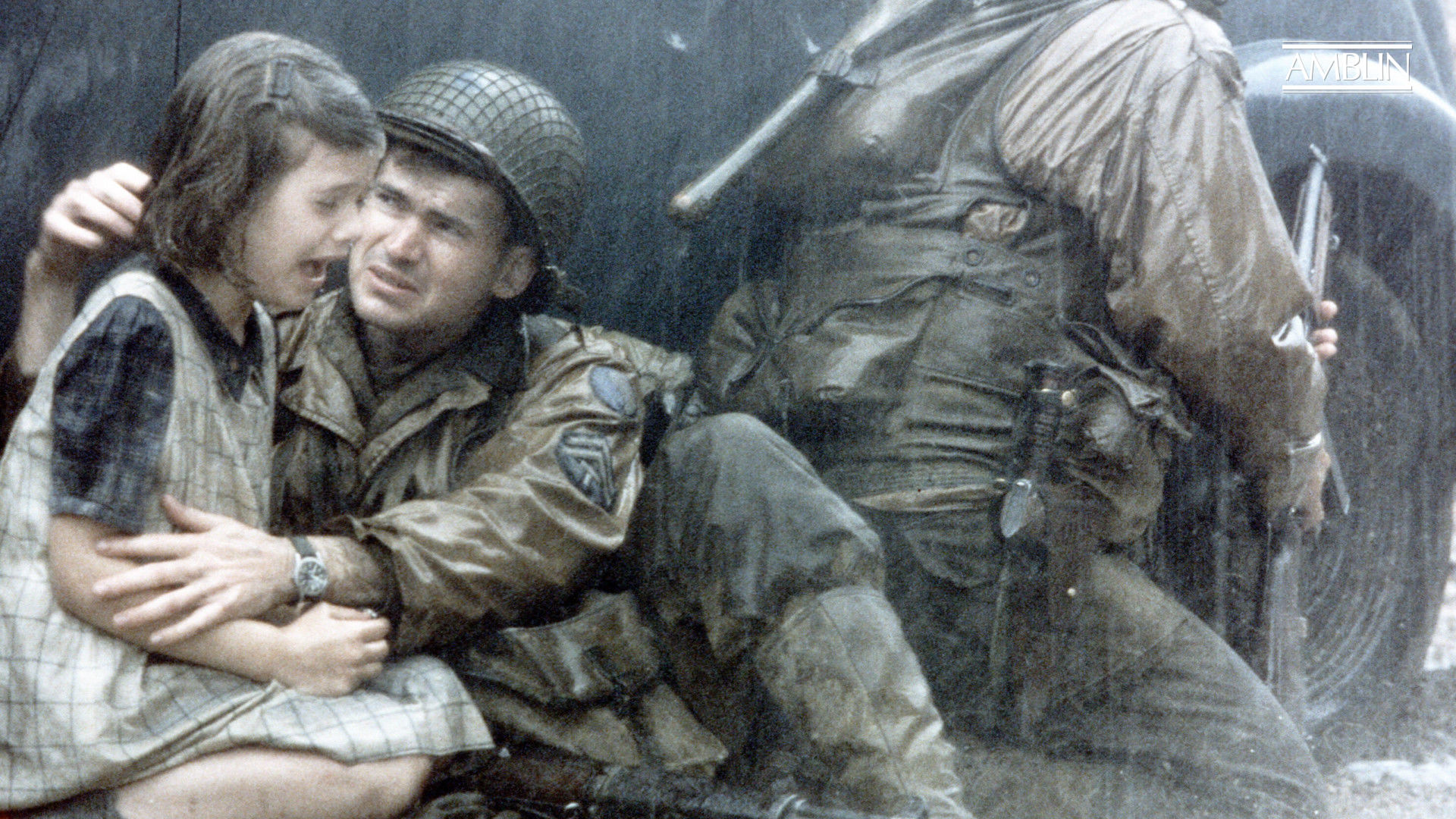 9 / 13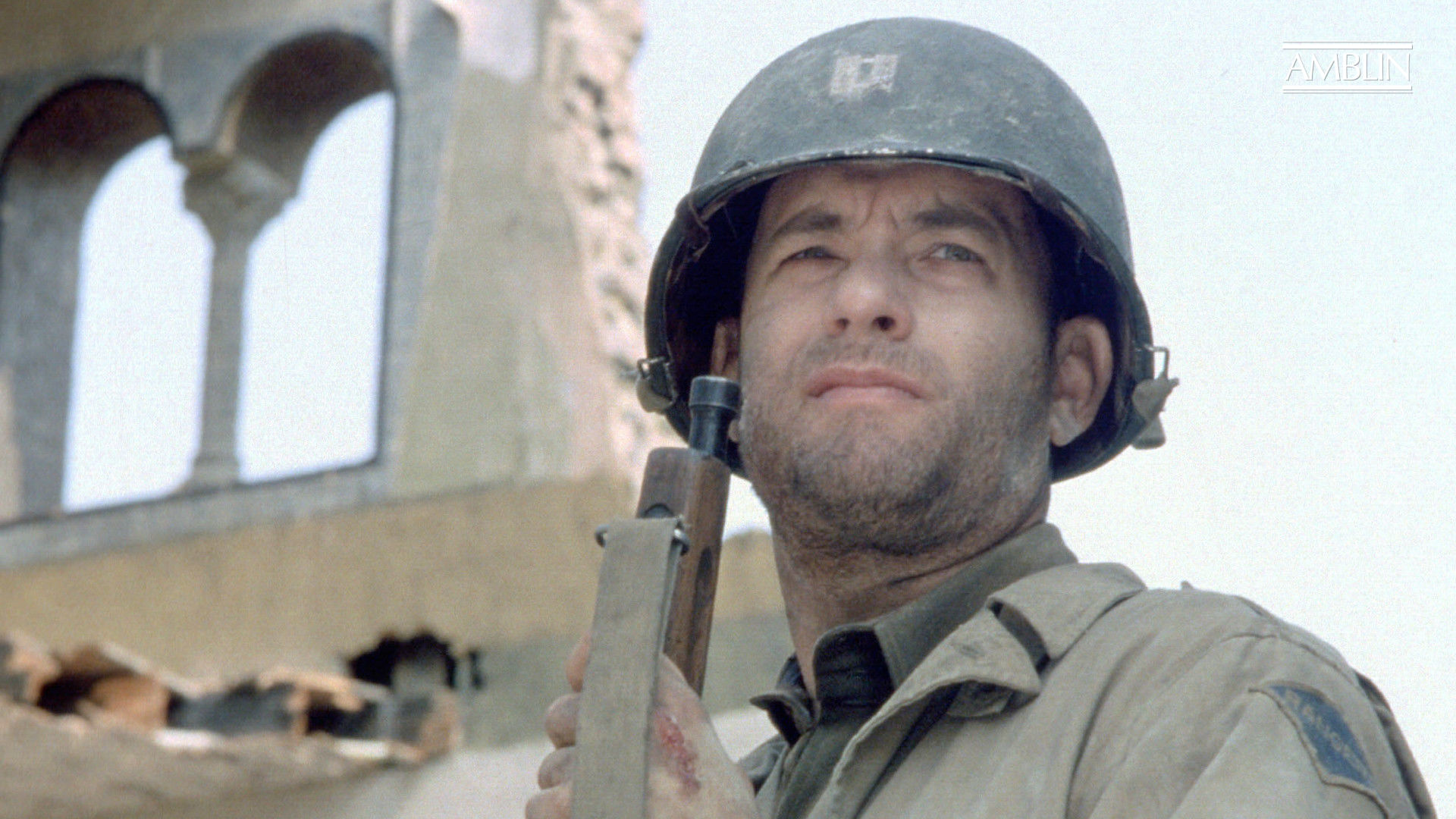 10 / 13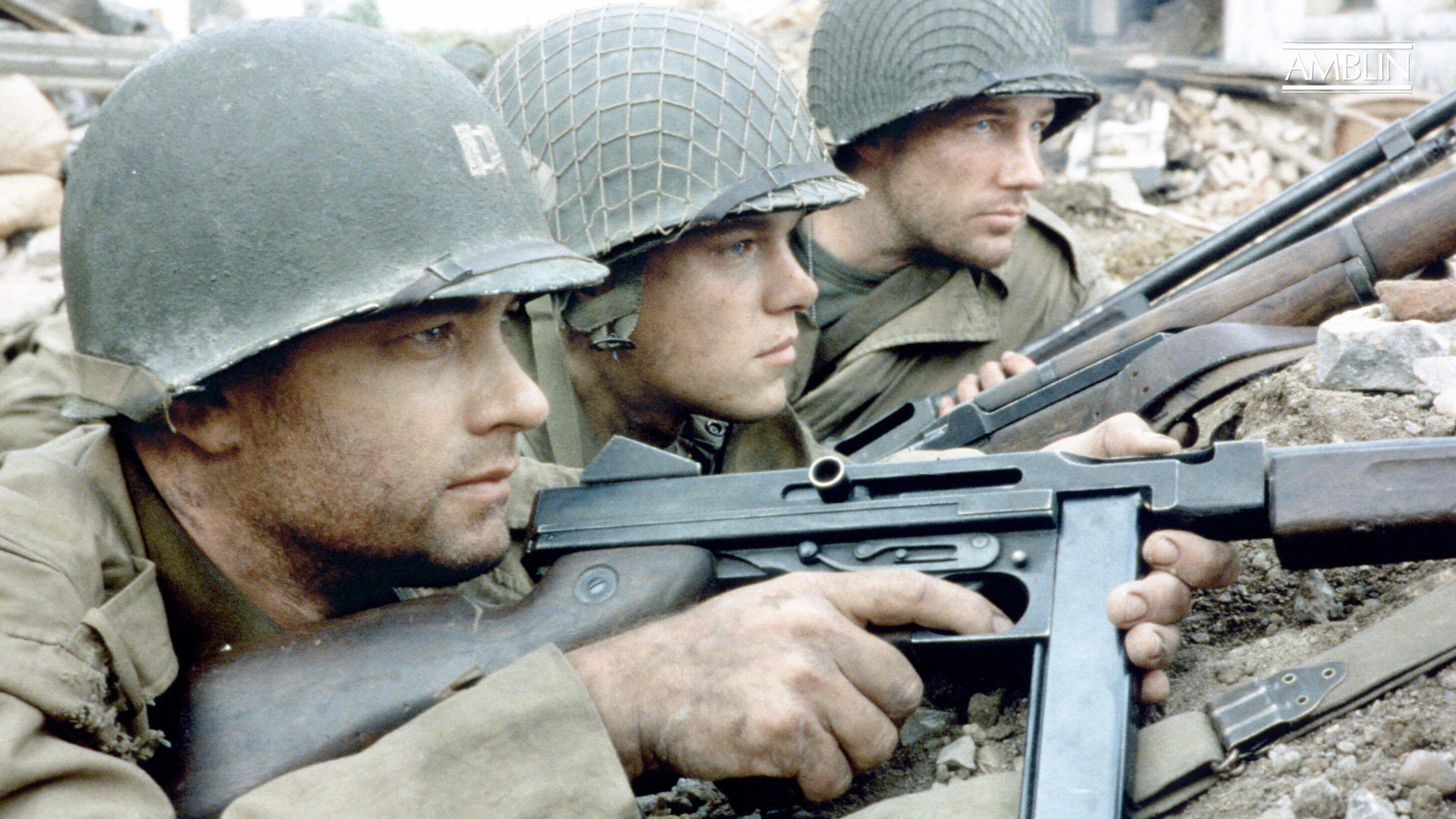 11 / 13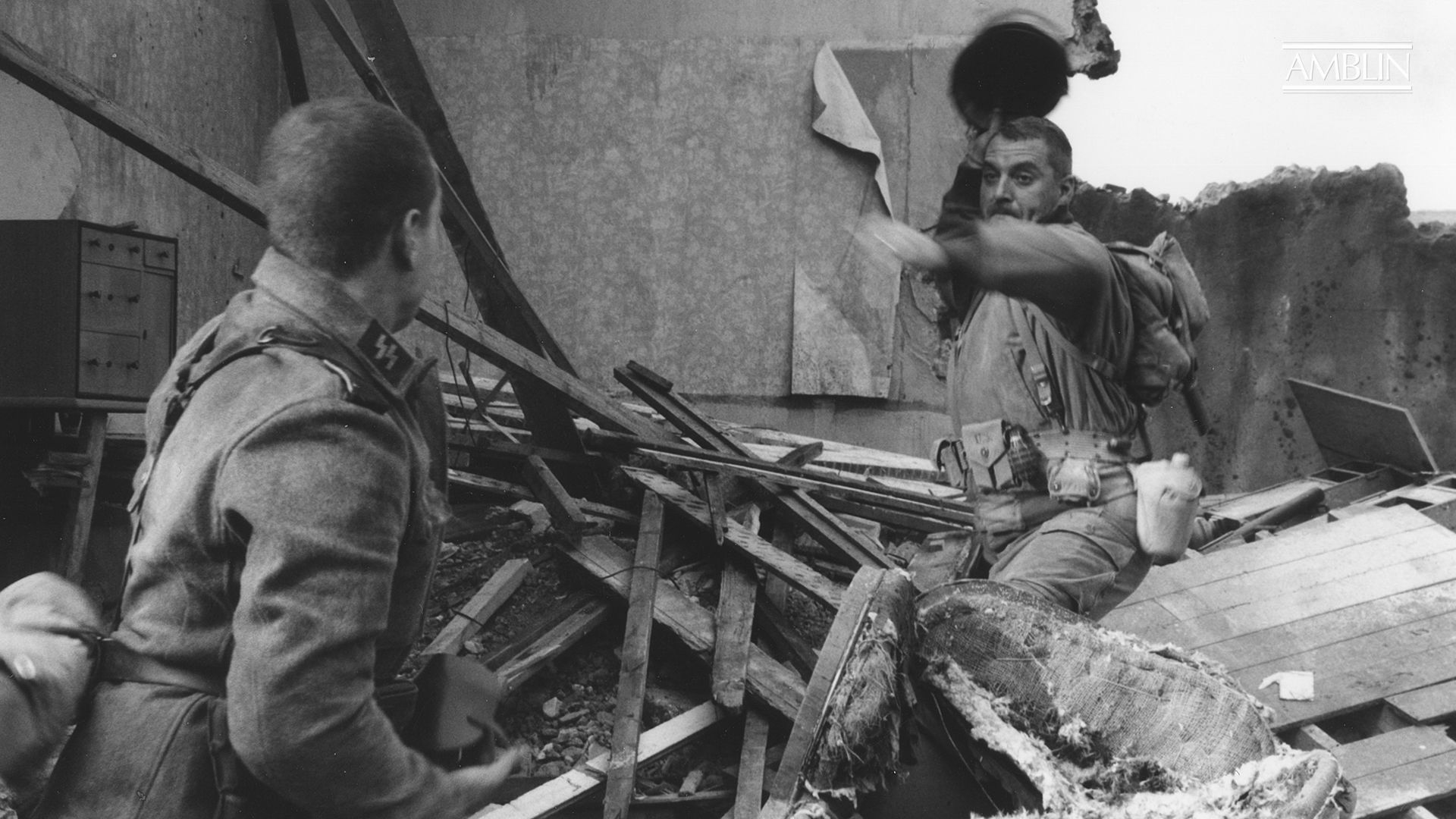 12 / 13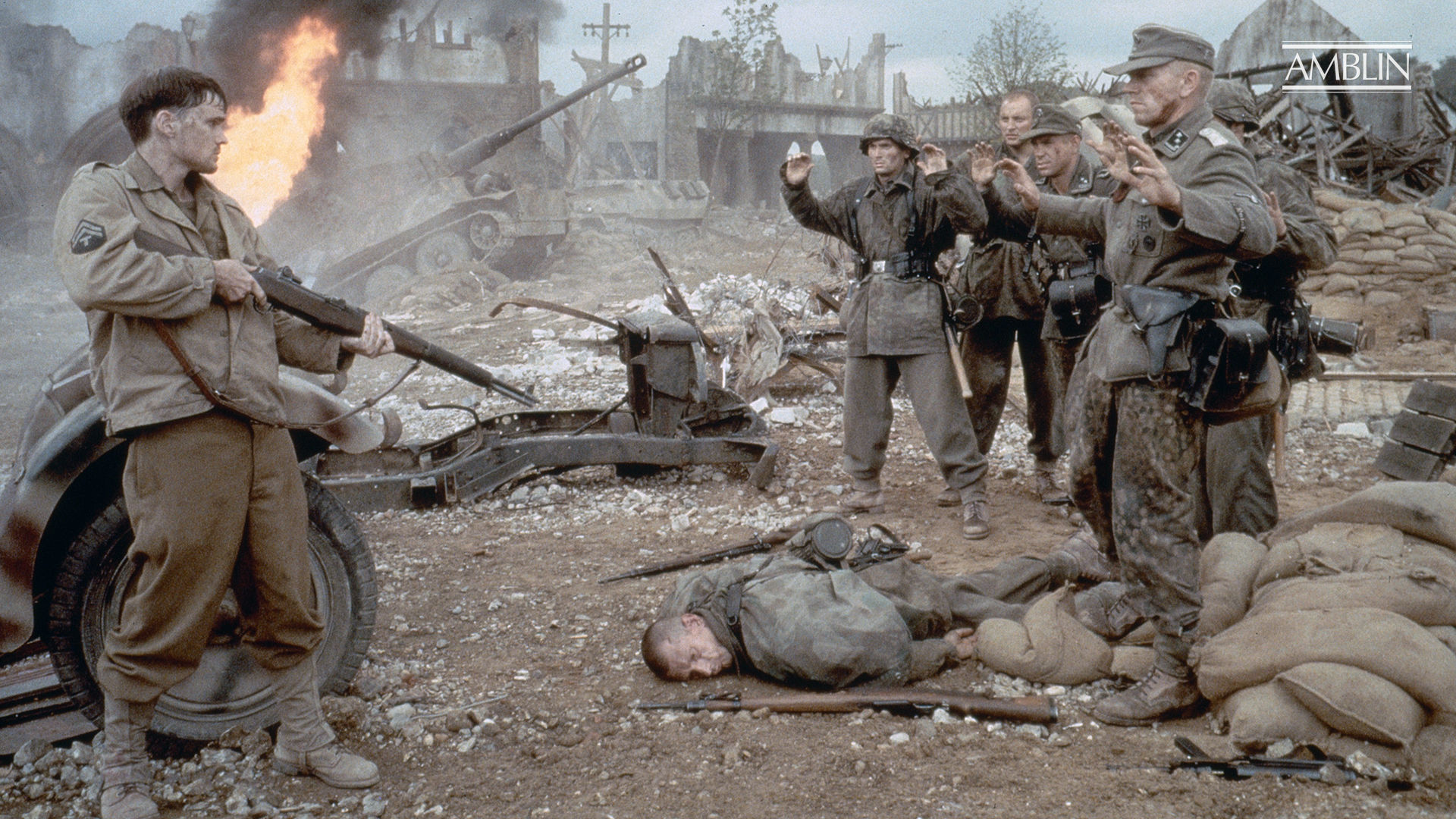 13 / 13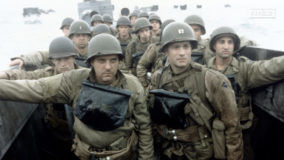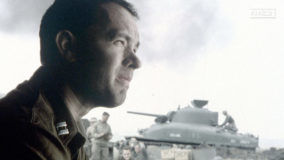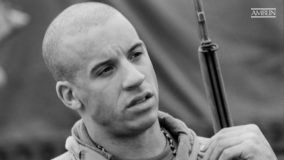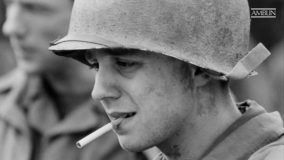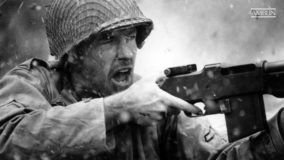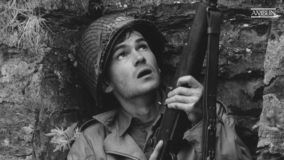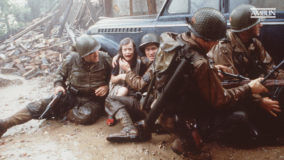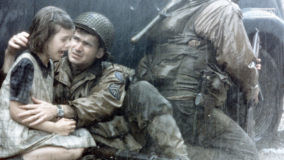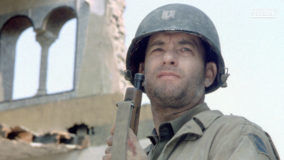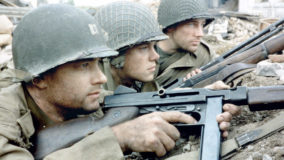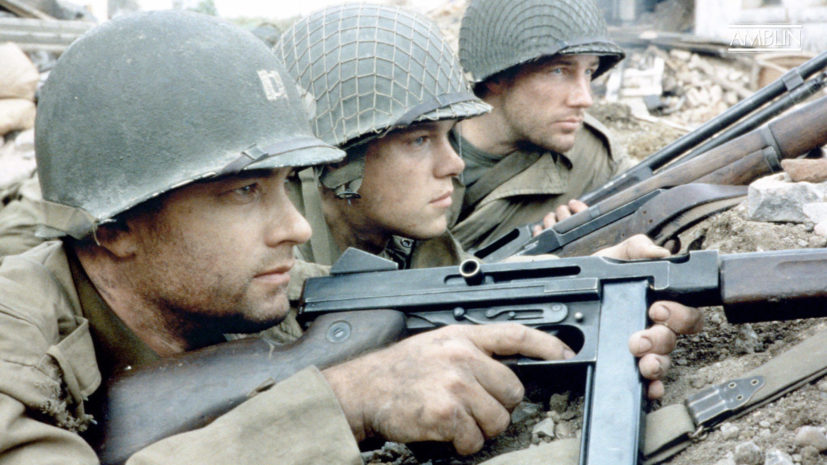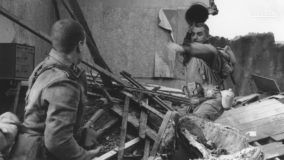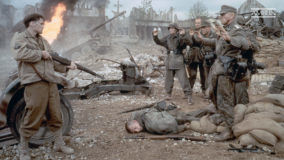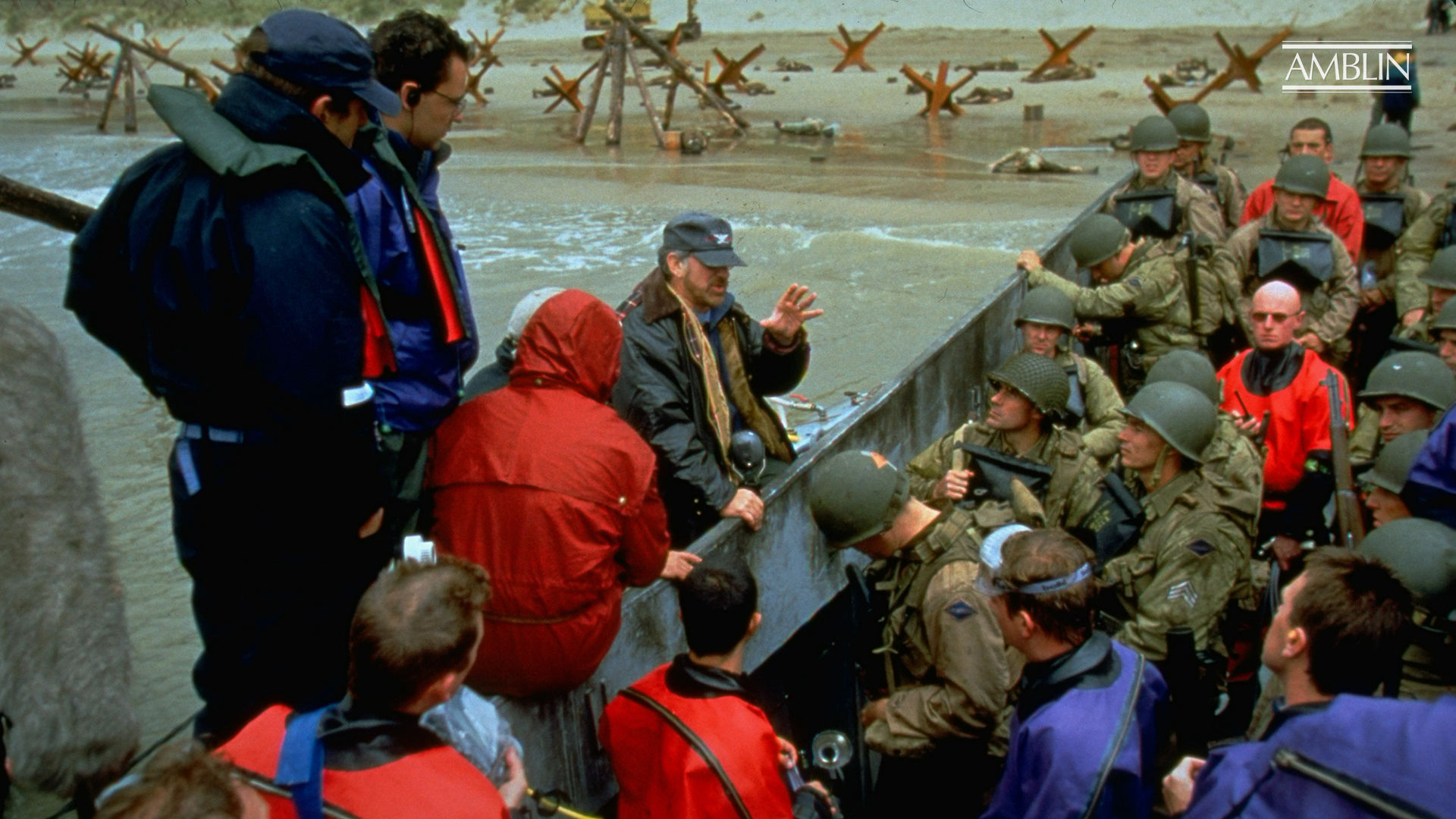 1 / 20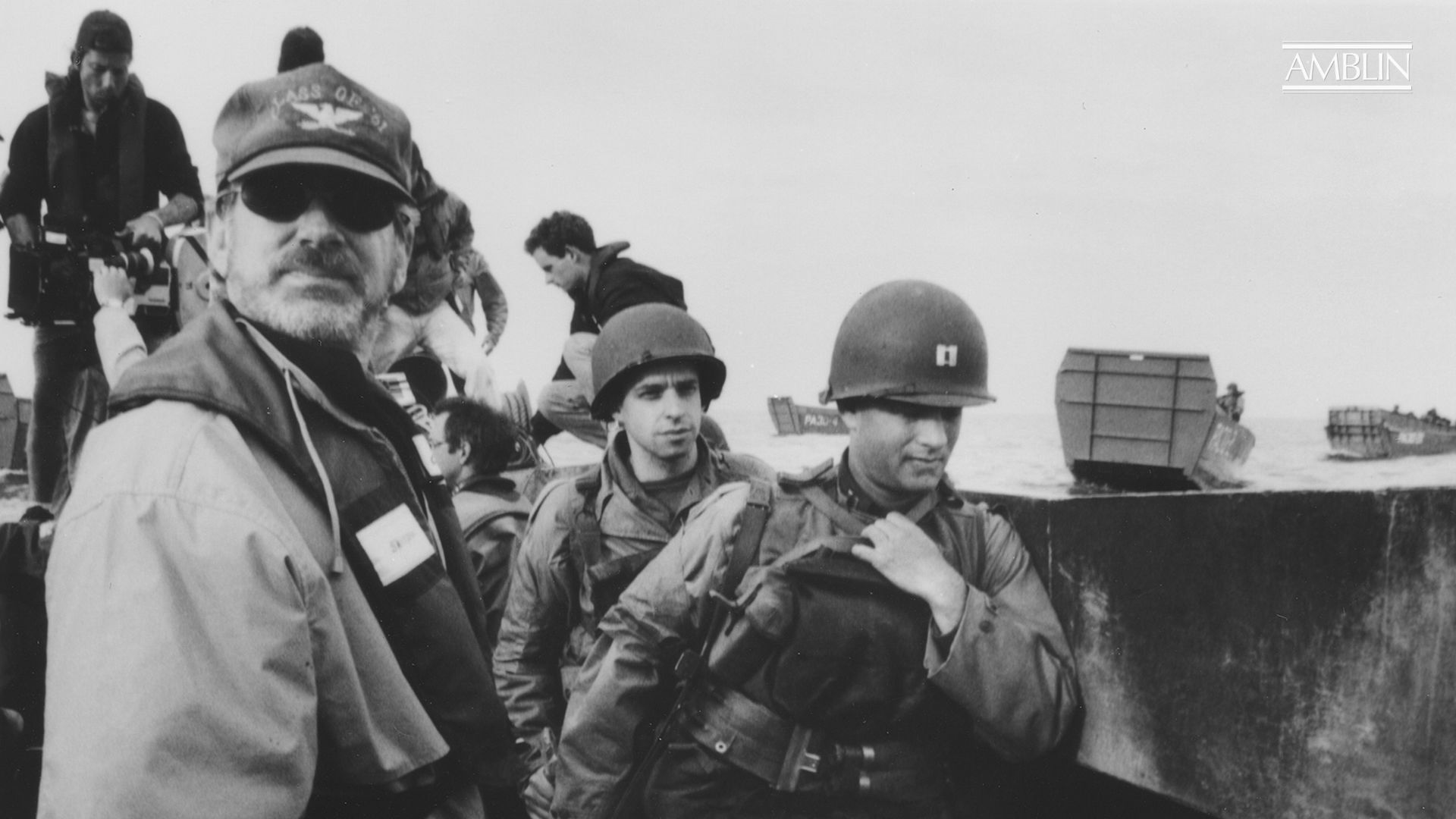 2 / 20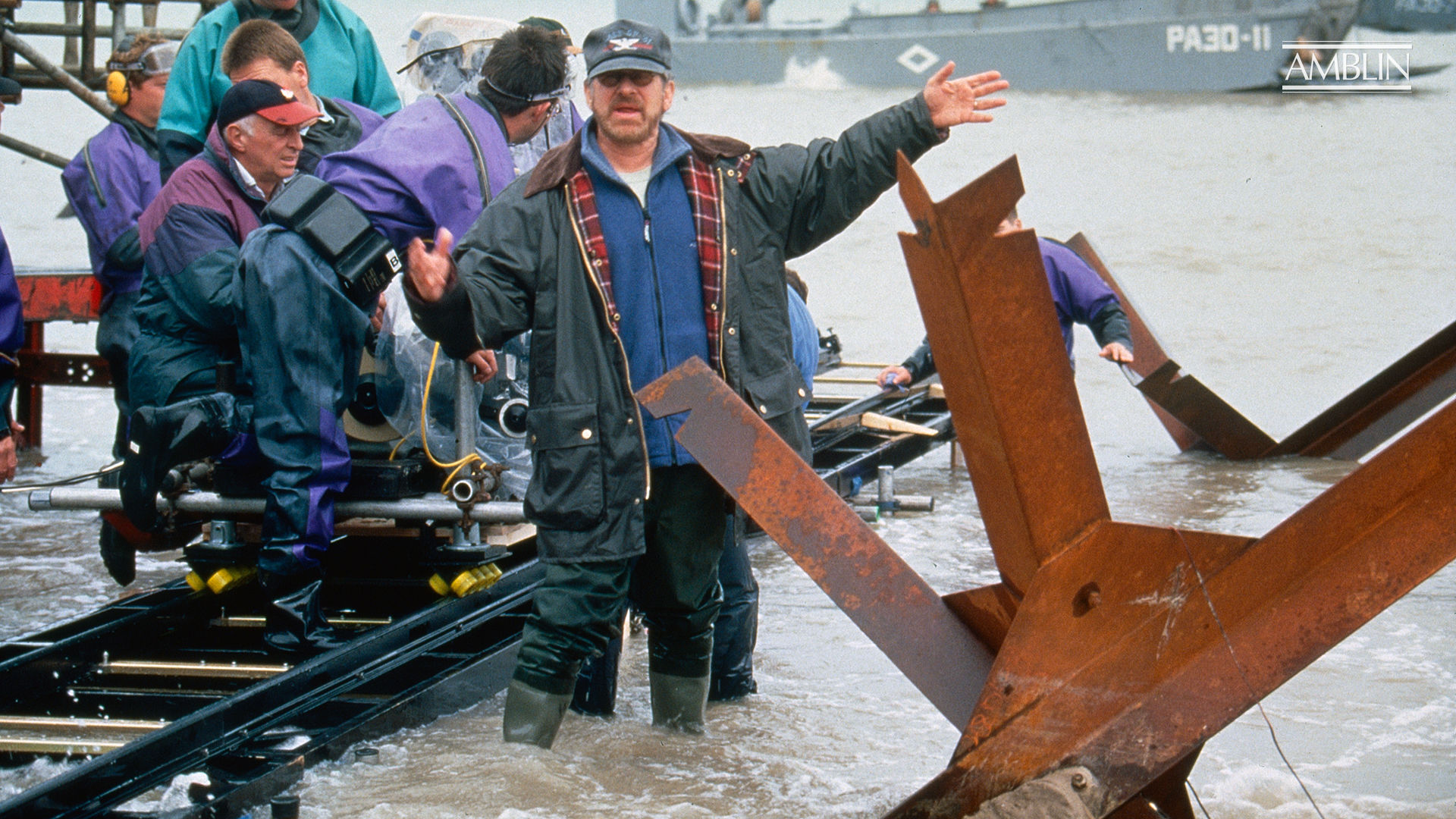 3 / 20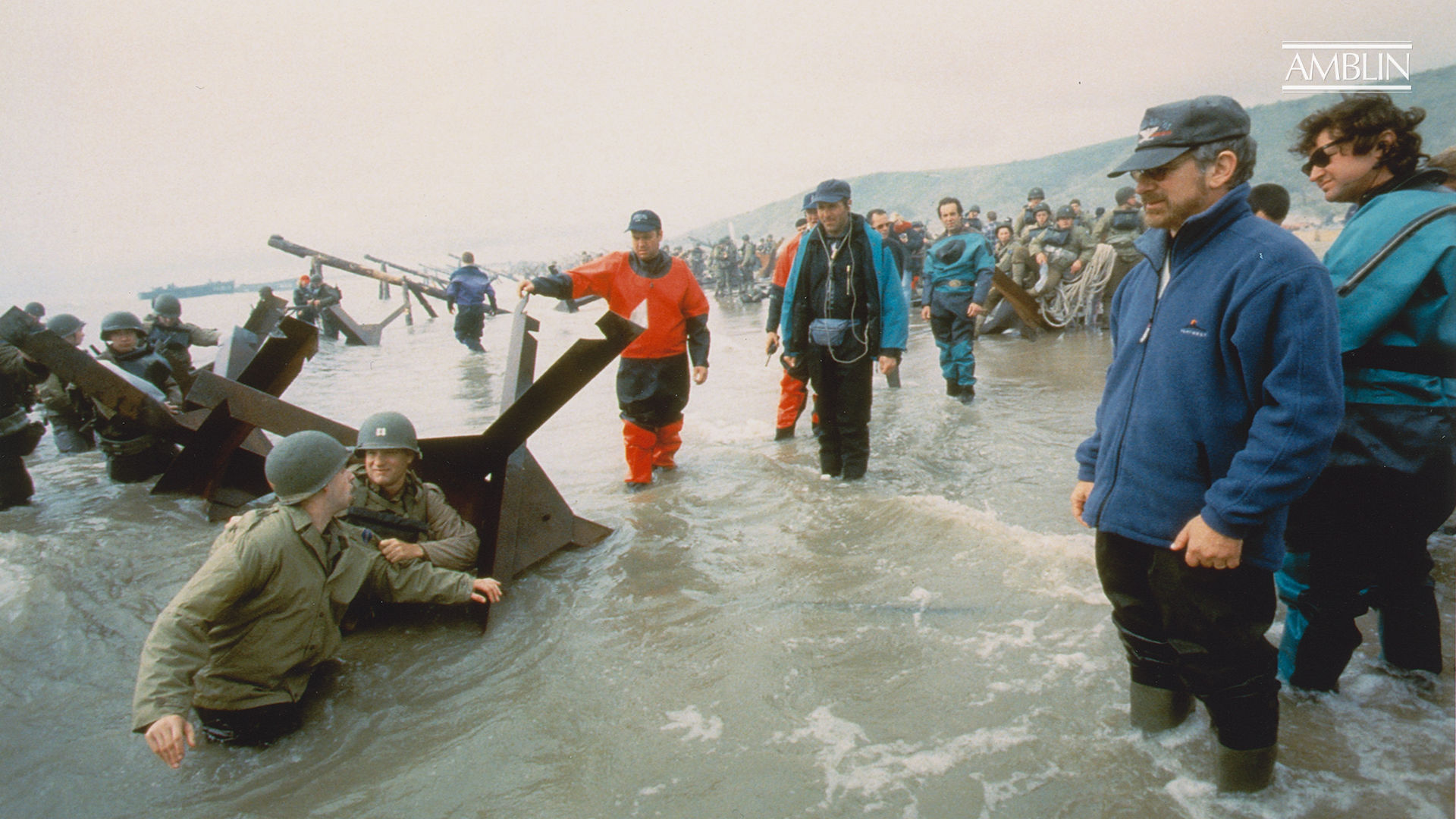 4 / 20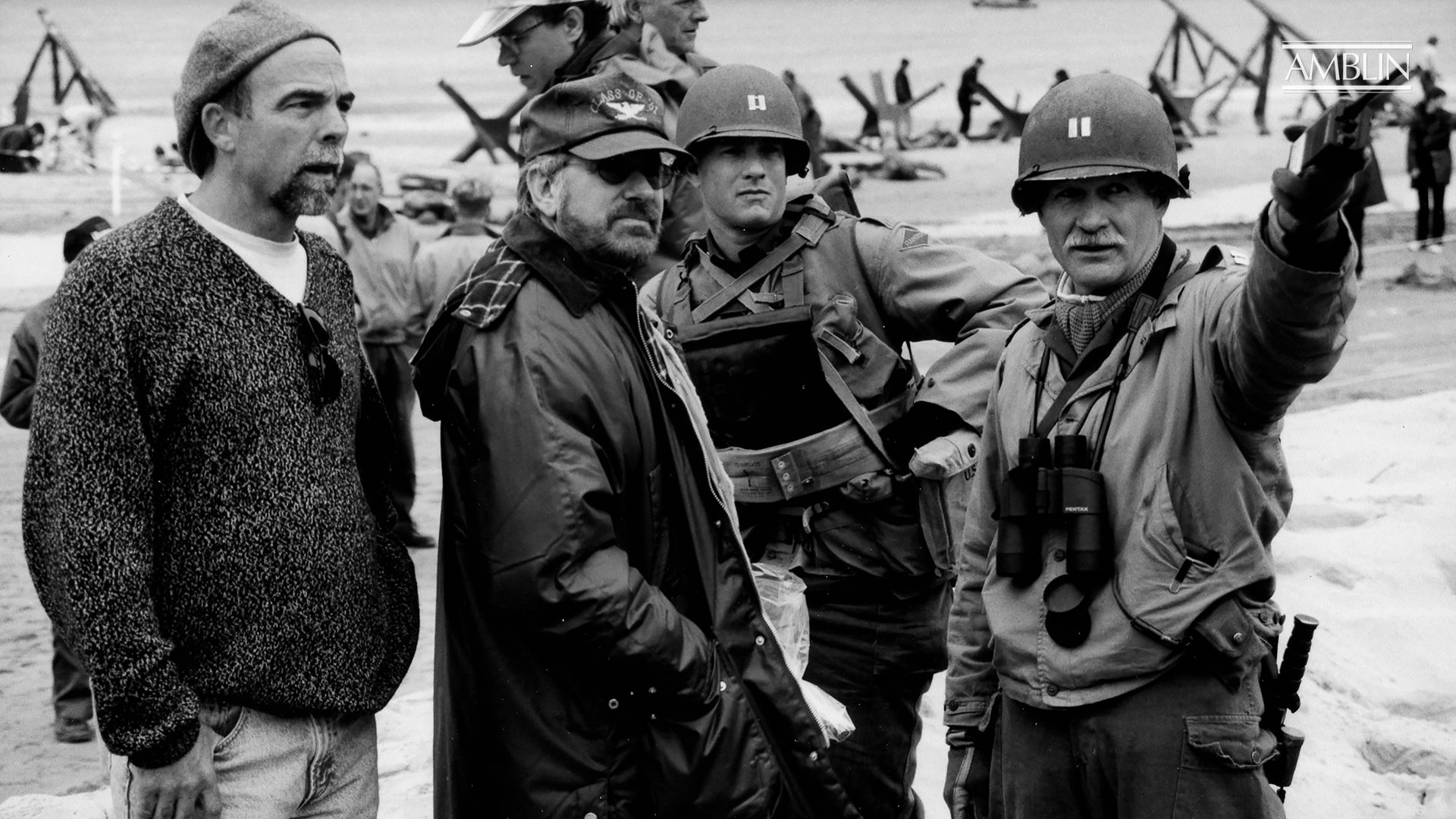 5 / 20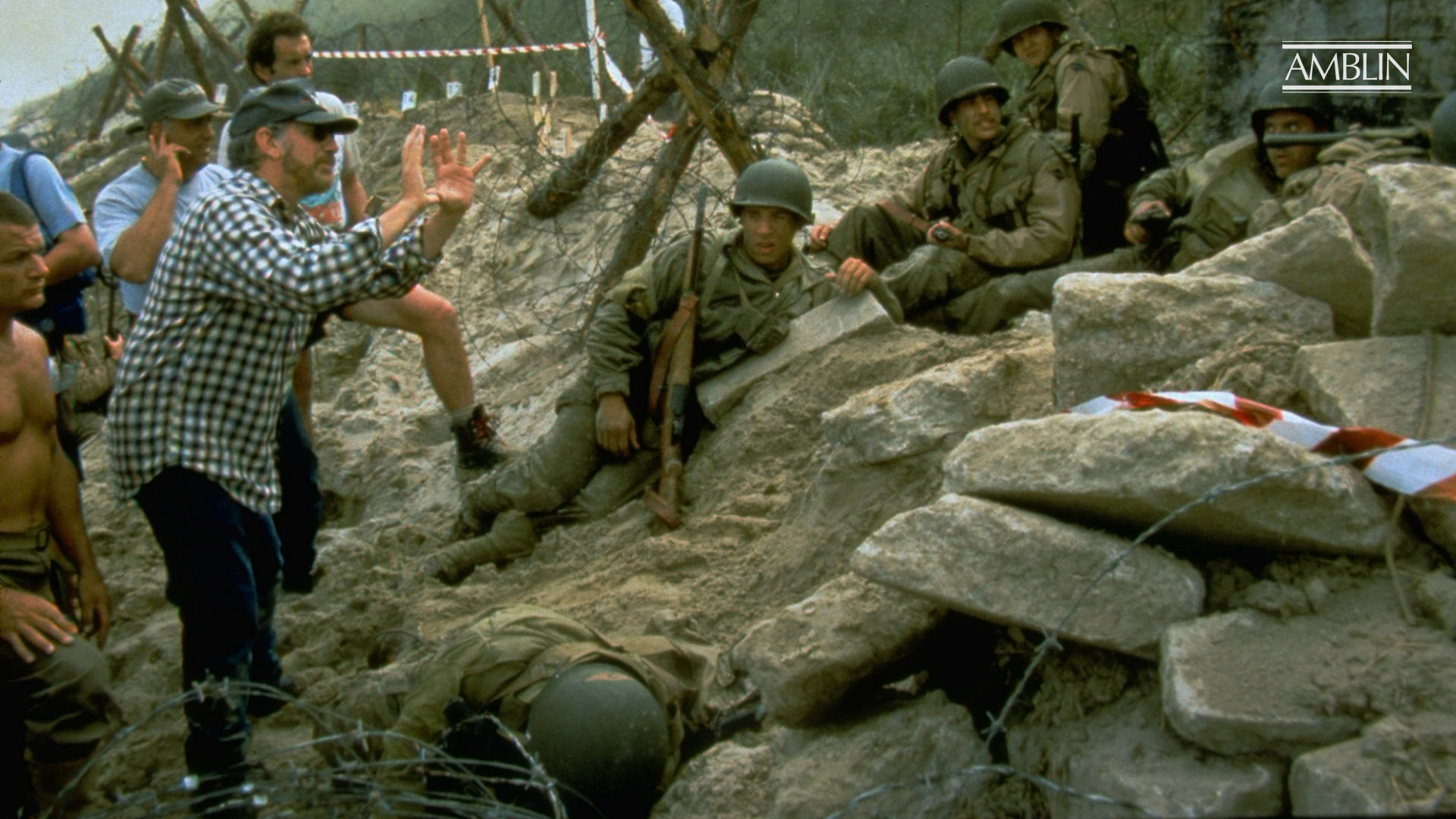 6 / 20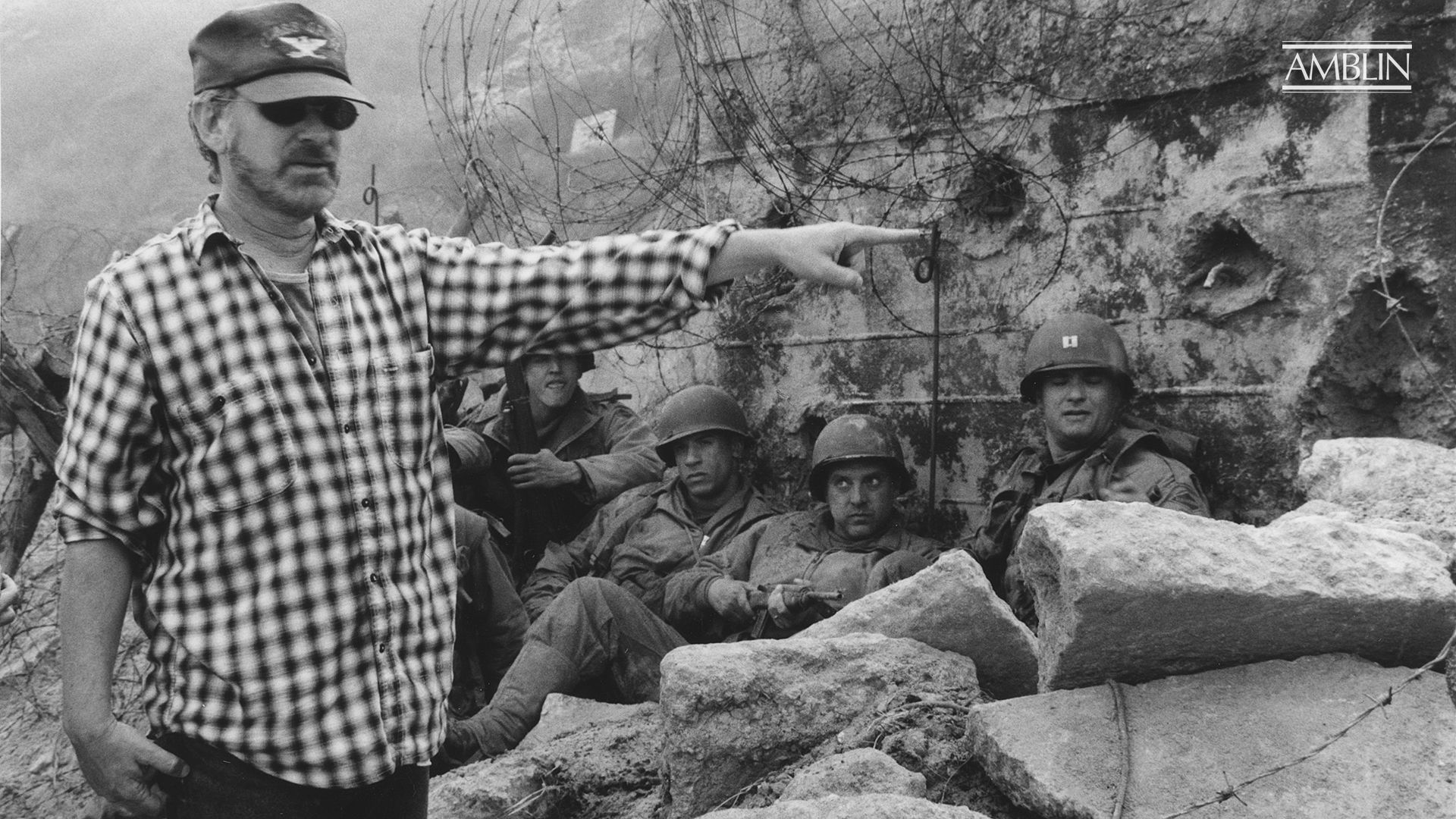 7 / 20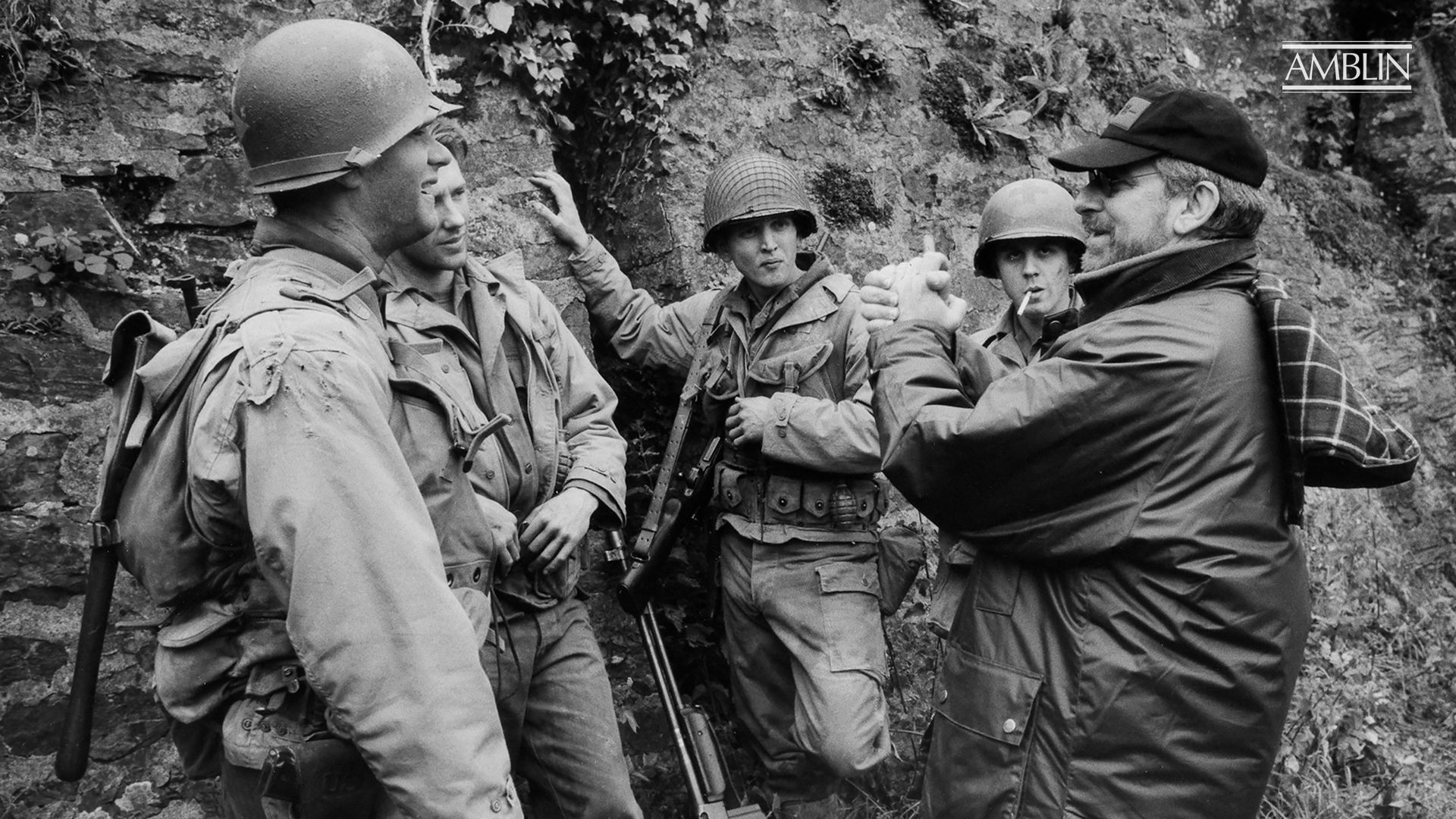 8 / 20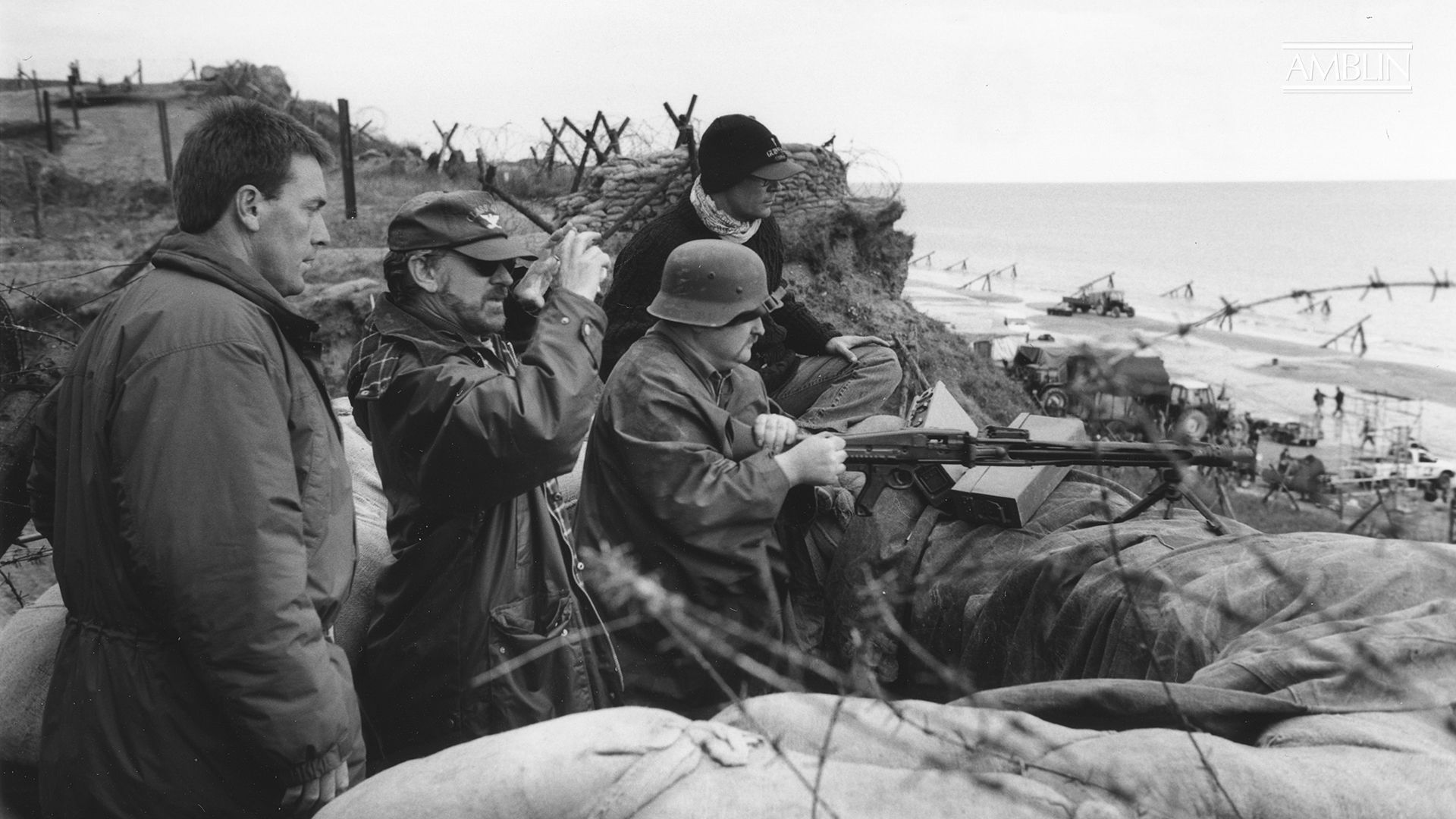 9 / 20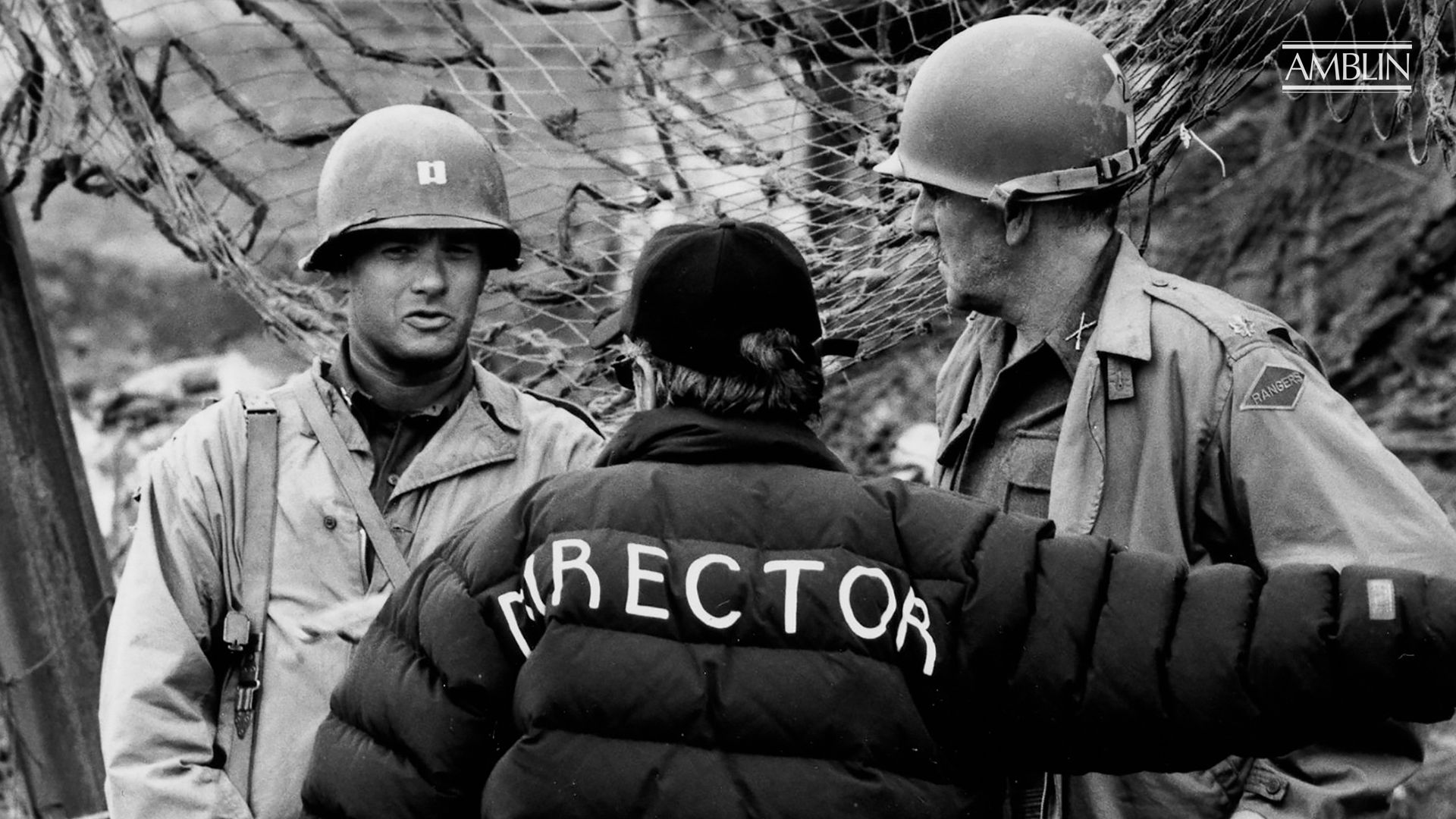 10 / 20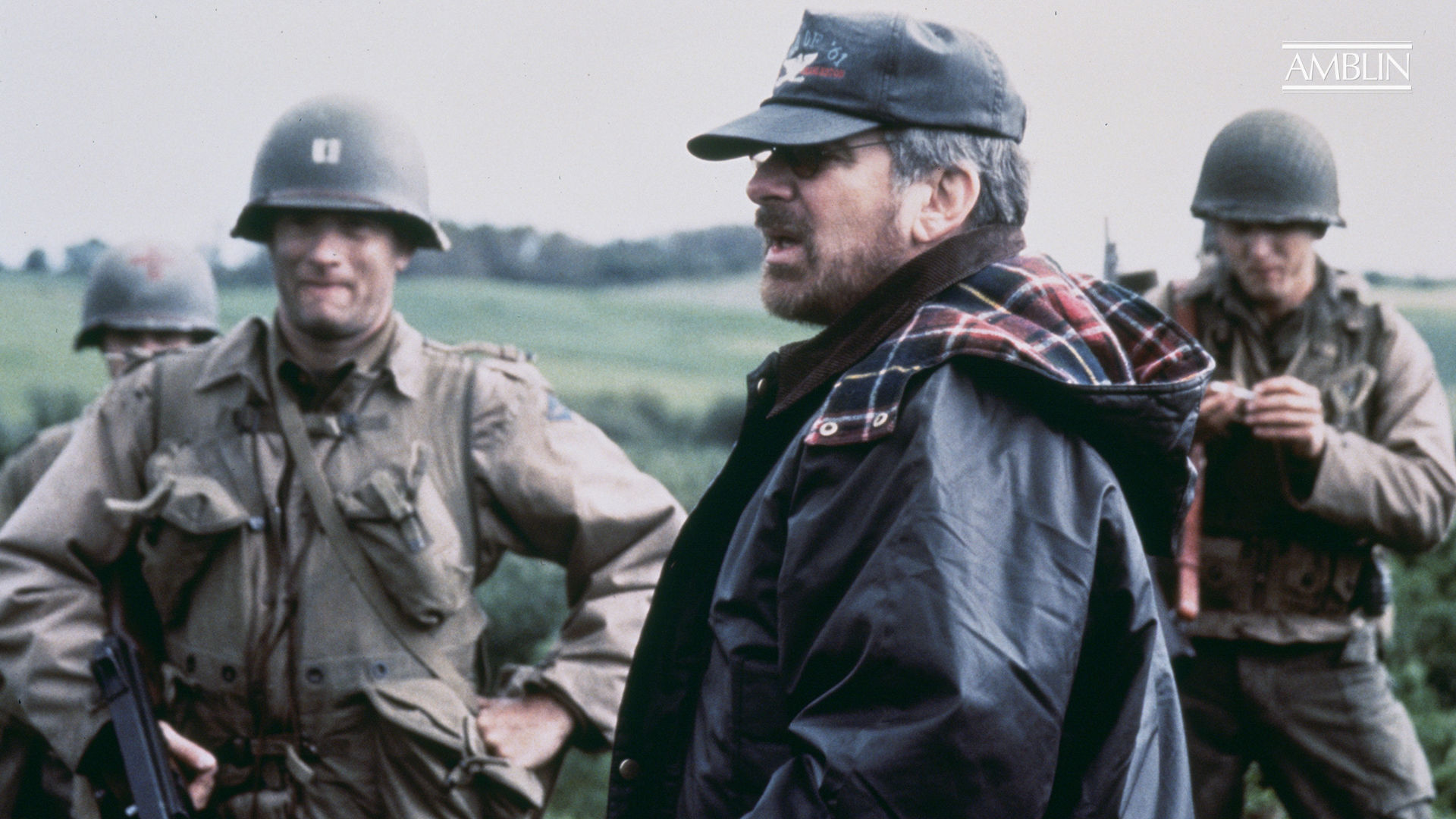 11 / 20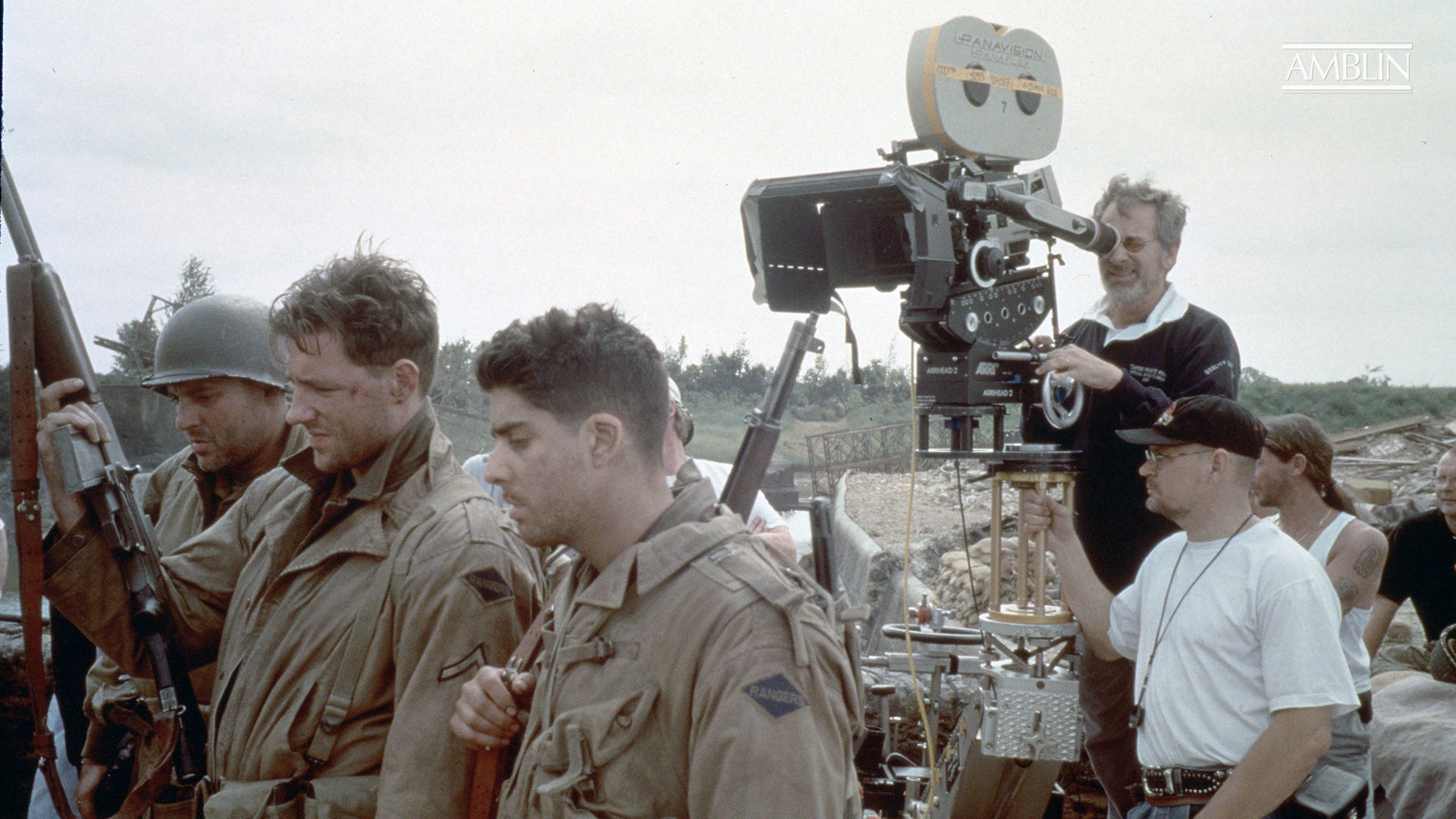 12 / 20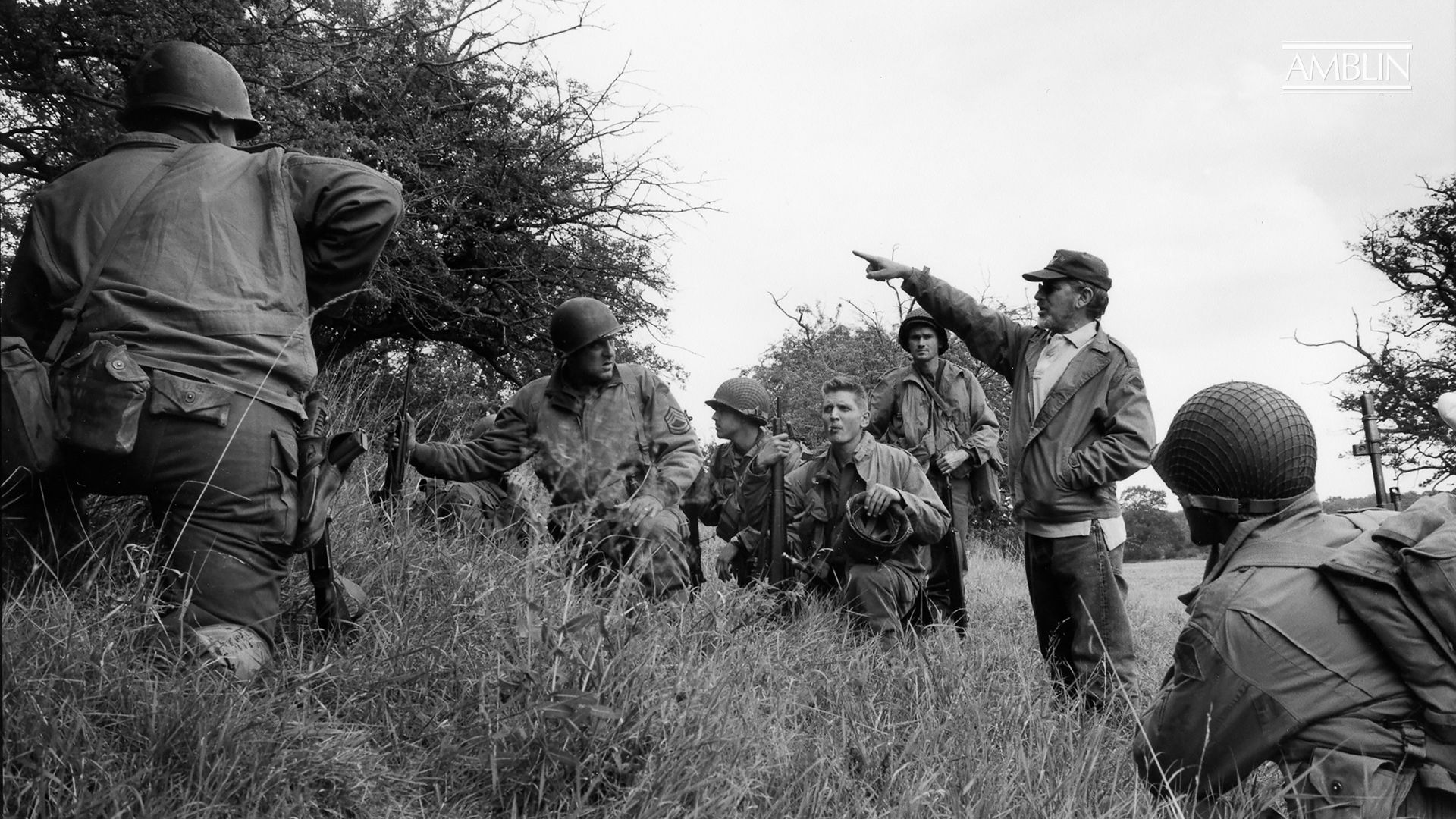 13 / 20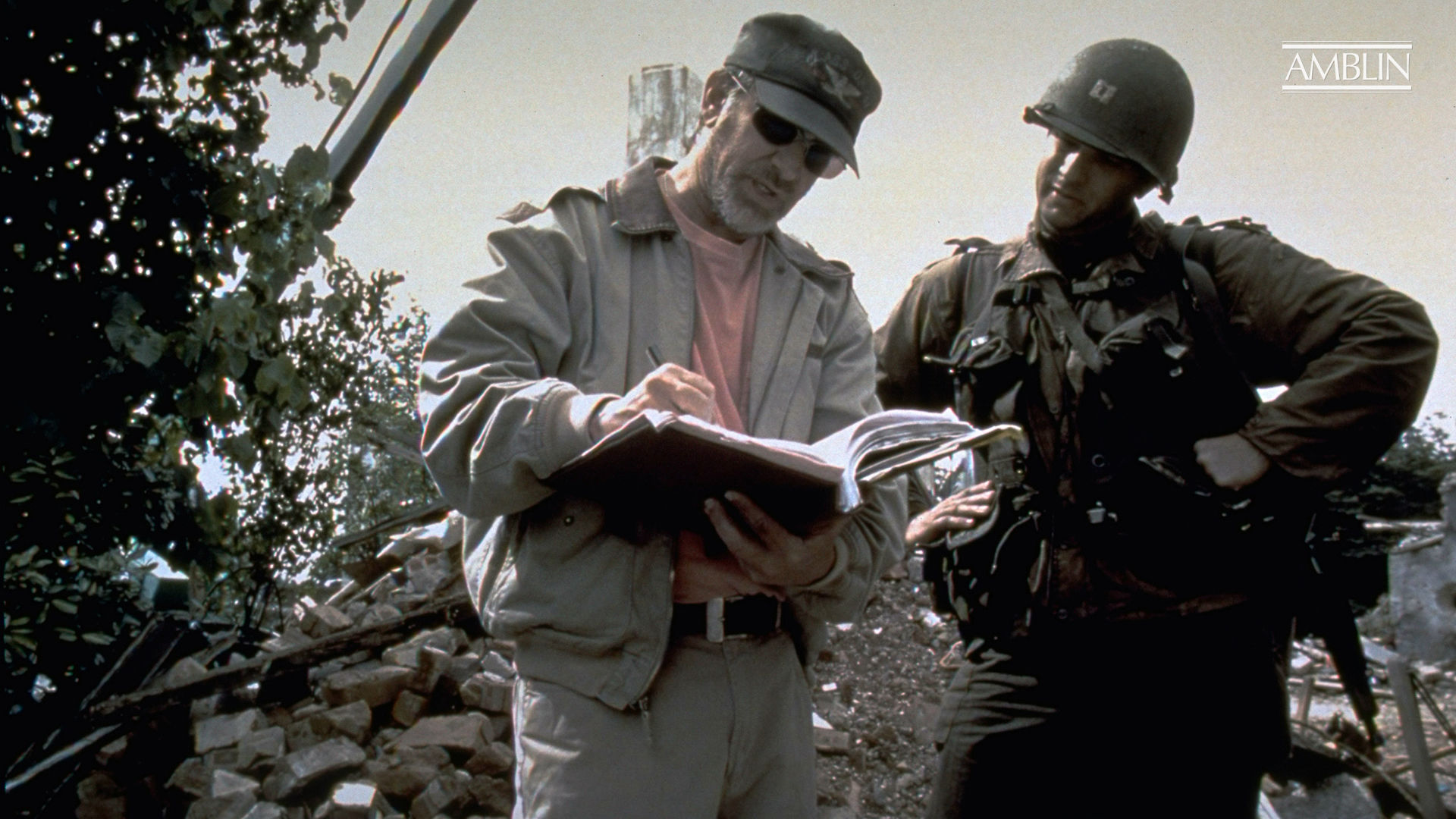 14 / 20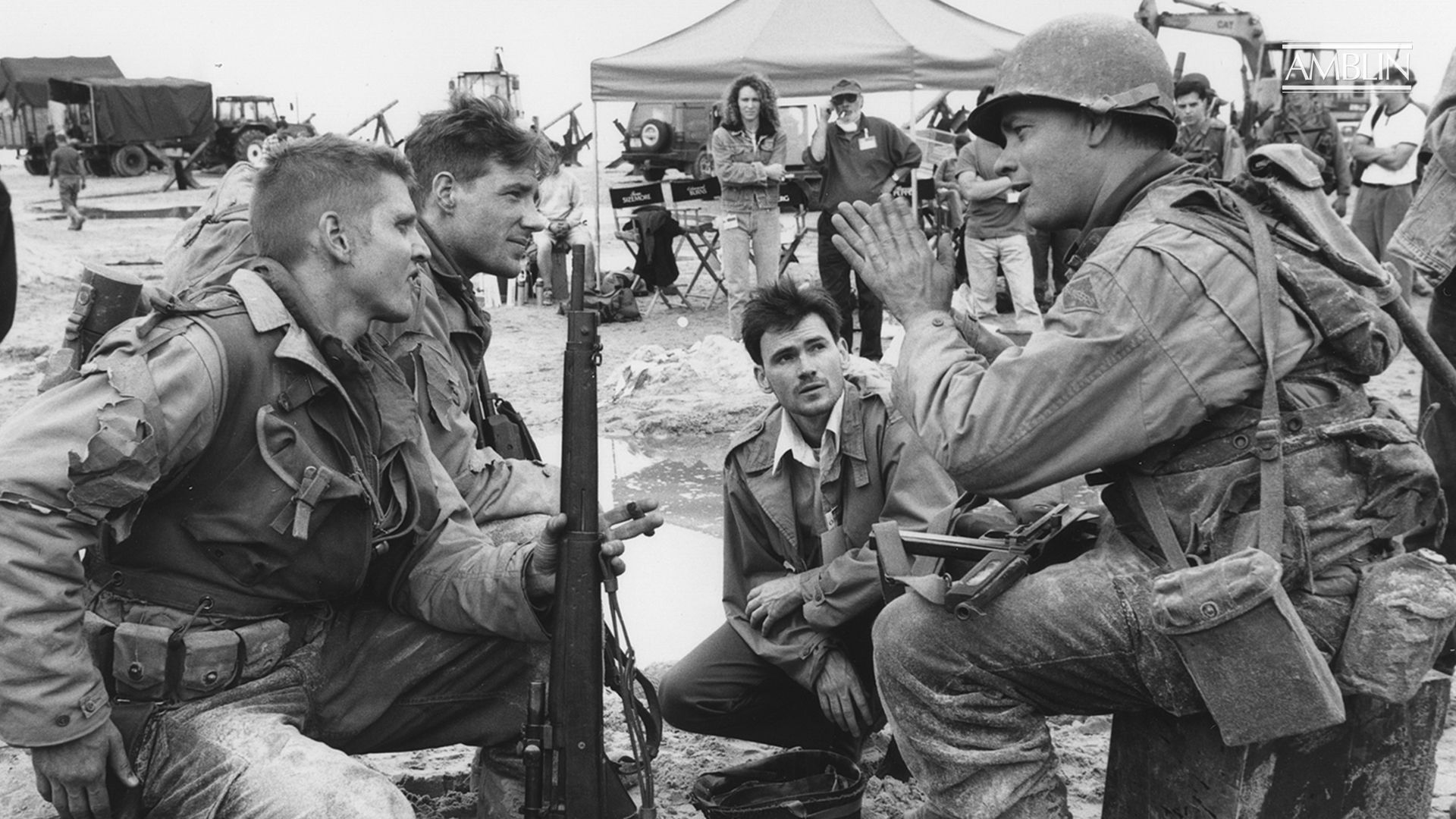 15 / 20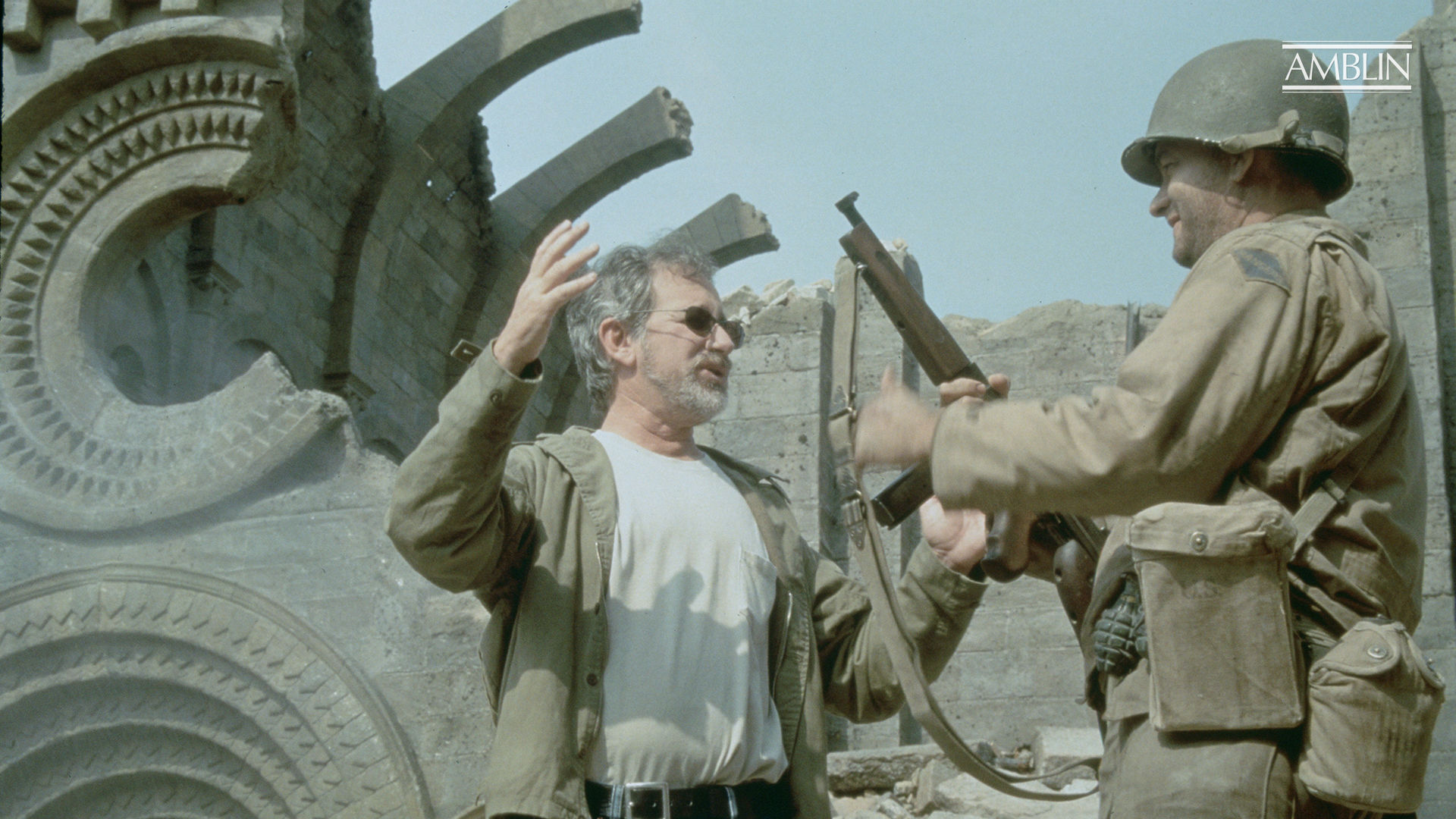 16 / 20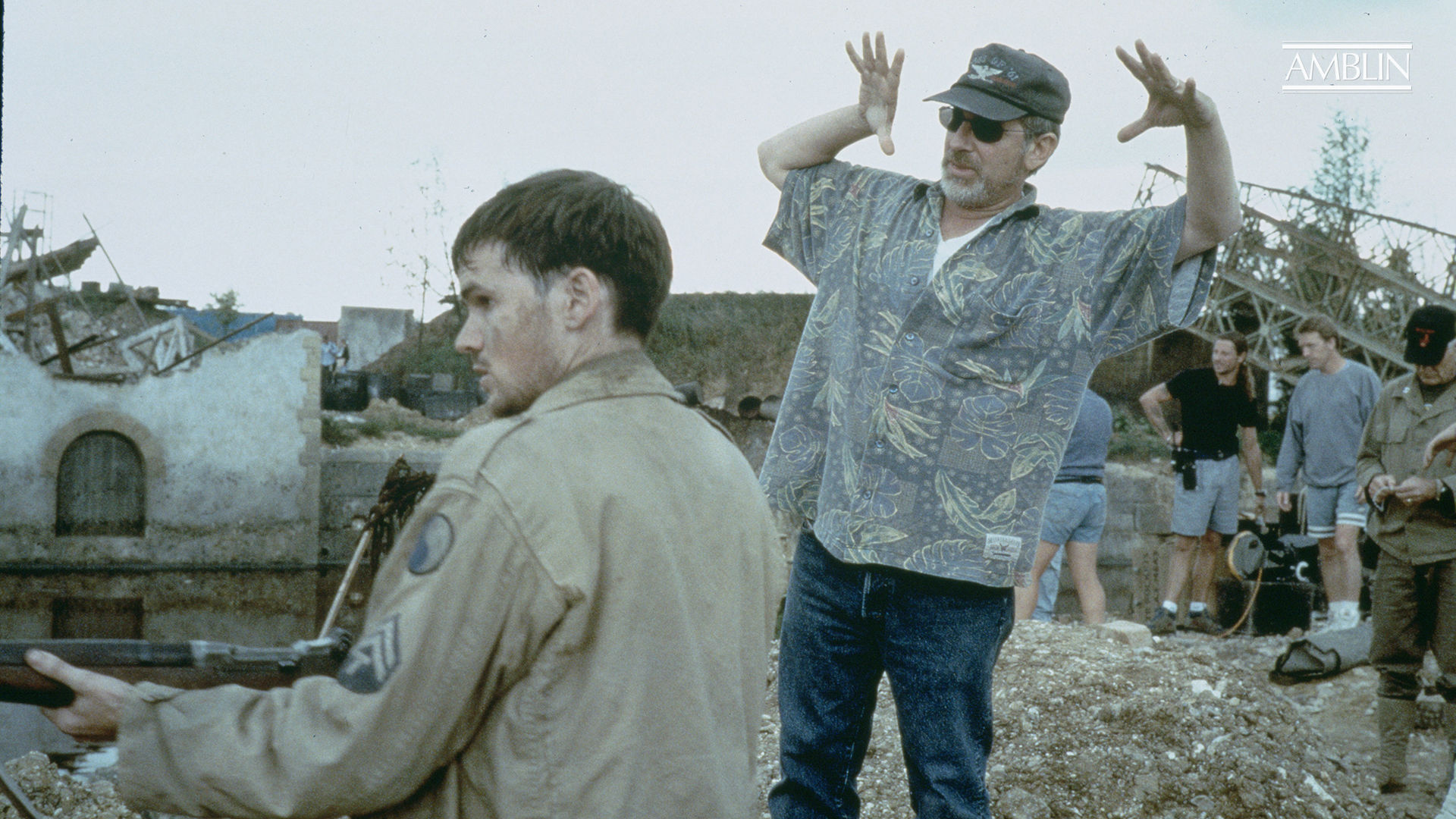 17 / 20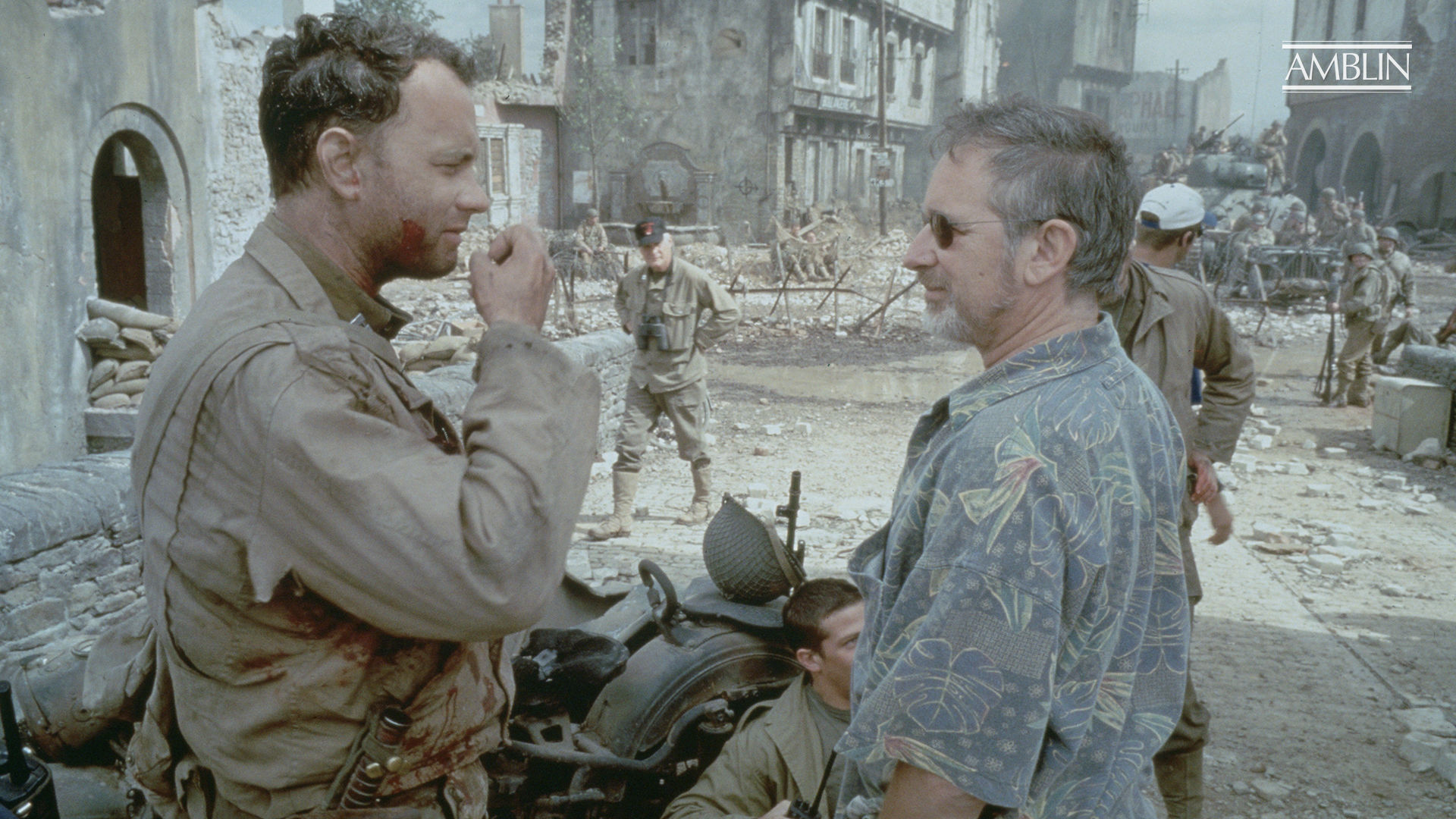 18 / 20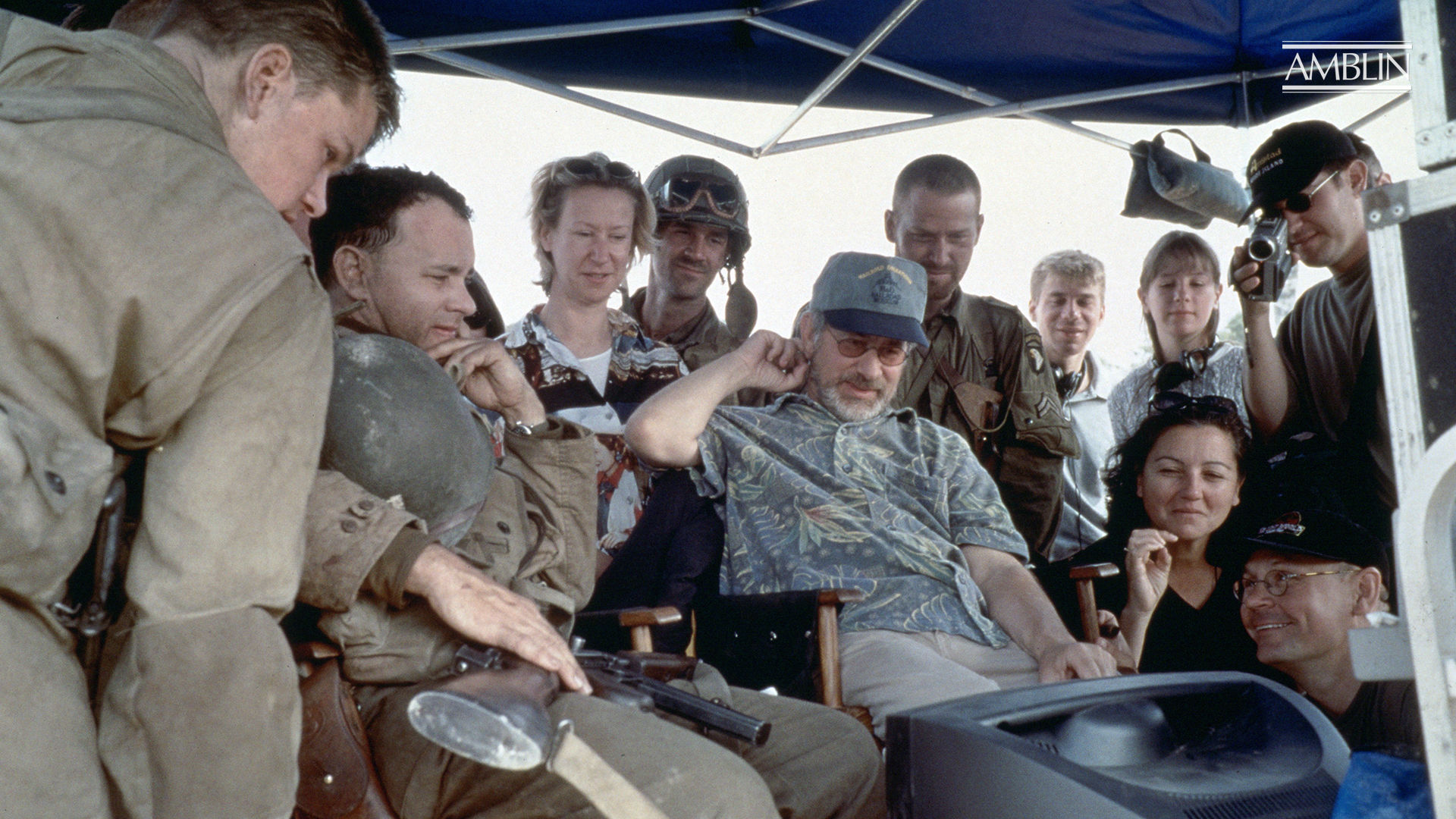 19 / 20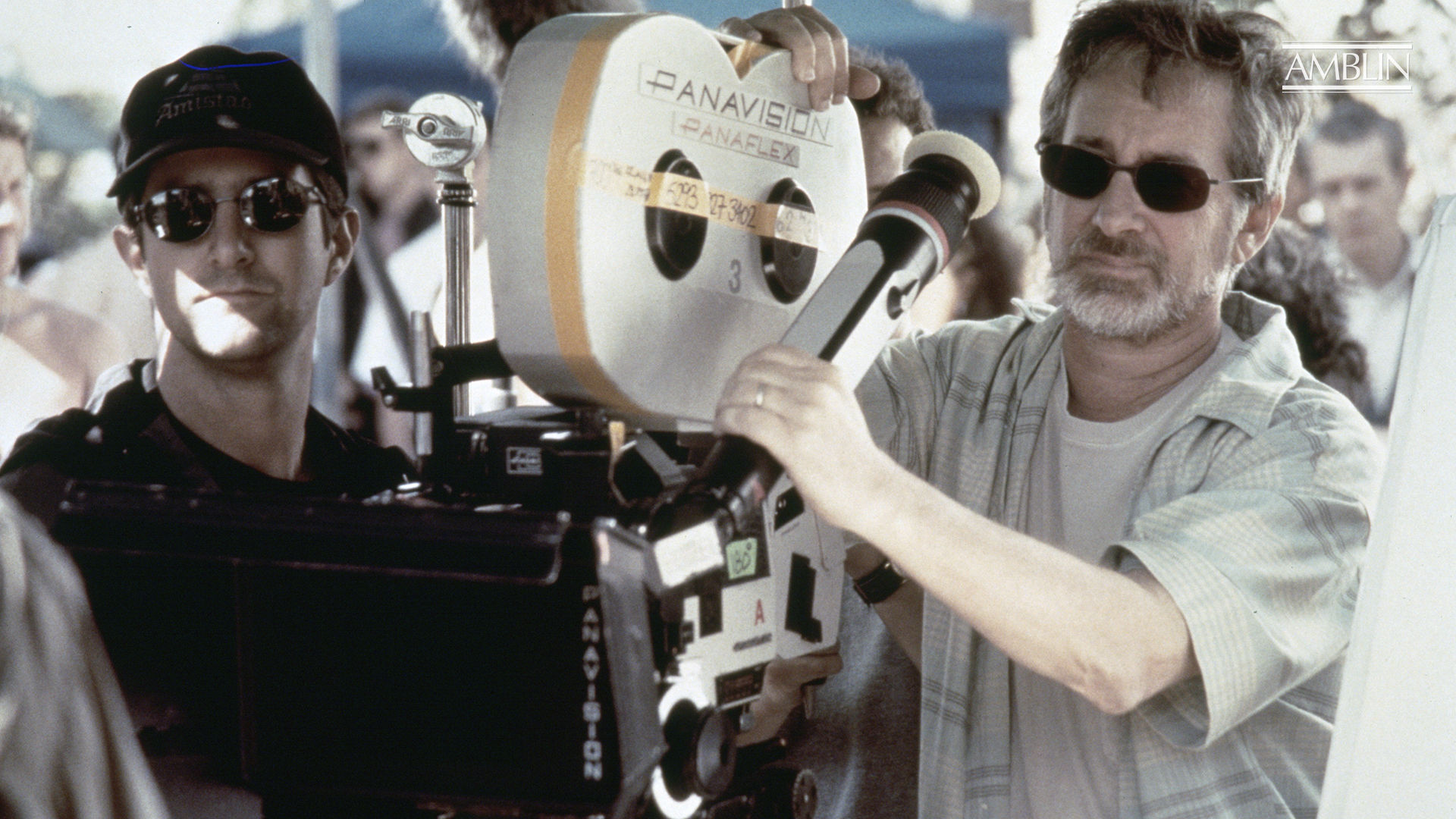 20 / 20