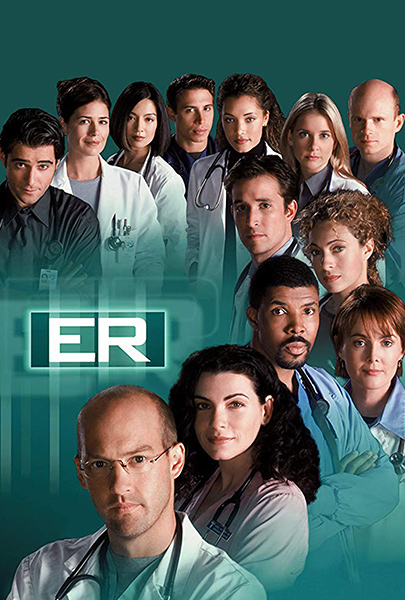 Cast
ANTHONY EDWARDS, GEORGE CLOONEY, NOAH WYLE, JULIANNA MARGULIES, ERIC LA SALLE, SHERRY STRINGFIELD, LAURA INNES
Creator
MICHAEL CRICHTON
Genre
DRAMA
It was during the early 1970s, when future Jurassic Park collaborators Steven Spielberg and writer Michael Crichton met at Universal Studios that Crichton first wrote a feature screenplay for a proposed hospital drama, ER. Based on his own experiences as a medical doctor interning in emergency rooms, Crichton would shelve his ER screenplay until bringing it forward to Spielberg two decades later in the 1990s. It was then that both filmmakers reasoned they may have had a television series on their hands rather than a single two-hour feature film. Crichton and Spielberg redefined the concept as a pitch for a pilot/proposed series which they would bring to television in association with Warner Brothers Television and NBC.
The pilot, a workplace drama that would examine the careers and personal lives of medical professionals working in a Chicago emergency room at County General Hospital, convinced NBC to take the show to series with a six-episode order. Featuring a cast of now-household name actors including George Clooney, Anthony Edwards, Noah Wyle, Julianna Margulies, Eriq La Salle and Sherry Stringfield, ER would prove to be one of the medium and Amblin Television's most enduring and celebrated hits, running for 15 seasons from 1994 through 2009, and receiving 124 Emmy nominations for which it won 23 Emmy Awards.