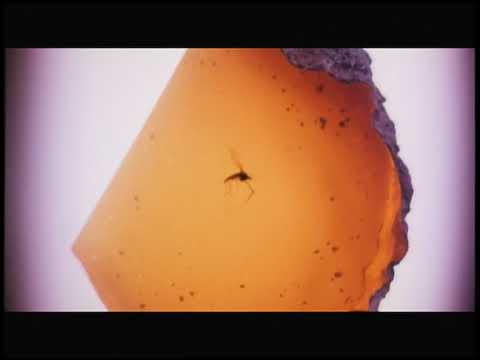 Click to play
Teaser Trailer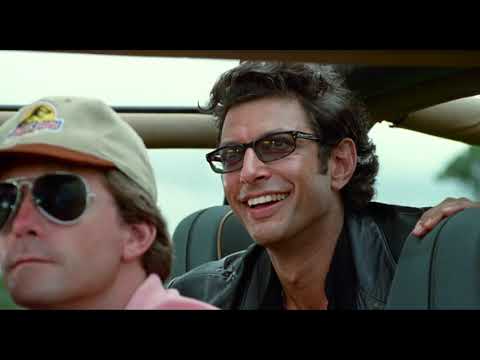 Click to play
Theatrical Trailer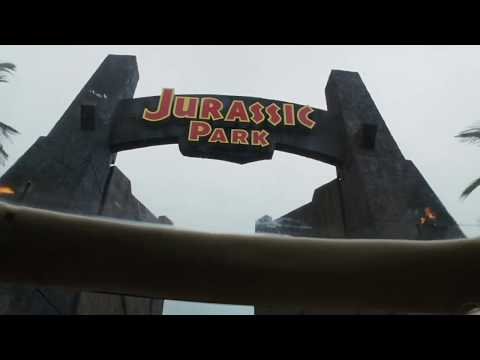 Click to play
3D Reissue Theatrical Trailer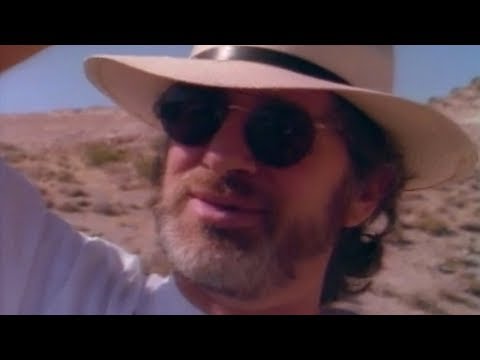 Click to play
Featurette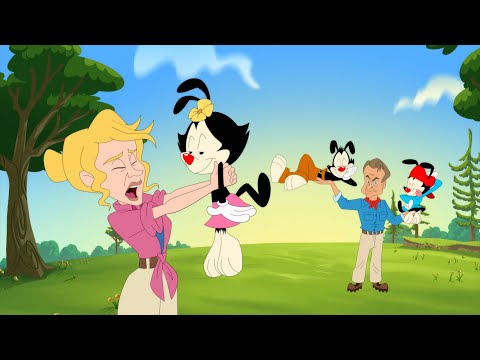 Click to play
Animaniacs (2020) Jurassic Park Teaser
Jurassic Park
Release Date: June 11, 1993
Like the epochal era of its title, Jurassic Park marked the end and the beginning of an age, a century's strata of filmmaking before and after Steven Spielberg's 1993 film made an impact tremor of change on how movies are made, an impact which still resonates to this day.
Jurassic Park takes you to an amazing theme park on a remote island, where genetically recreated dinosaurs once again roam the Earth and humans must battle to survive amongst the prehistoric predators.
Based on Michael Crichton's 1990 novel, Crichton himself adapted his book for the film, with screenwriter David Koepp also hired on to work on the screenplay.
While researching how to create convincing dinosaur effects for modern audiences, the production was leaning toward "go-motion," a form of stop-motion puppet animation developed in the early 1980s at Industrial Light and Magic by Phil Tippett, fellow ILM magician Dennis Muren revealed that he and other artists working in research and development in computer generated imagery had created tests of photo-realistic digital dinosaurs. It was decided that a combination of CG and full-scale animatronic creations by physical effects wizard Stan Winston and his shop would be used to bring dinosaurs back to cinematic life for Jurassic Park.
Starring Sam Neill, Laura Dern, Jeff Goldblum, Ariana Richards, Joseph Mazzello and Richard Attenborough, the film was nominated for and won Oscars for Best Visual Effects, Best Sound and Best Sound Effects Editing, and became one of cinema history's monster hits, earning a then record-breaking $402.5 million at the domestic box-office. It was followed by two sequels, The Lost World and Jurassic Park III, and what will soon be a trilogy in the Jurassic World films.
About the Film
About the Film
CAST
SAM NEILL,
LAURA DERN,
JEFF GOLDBLUM,
RICHARD ATTENBOROUGH,
ARIANA RICHARDS,
JOSEPH MAZZELLO,
MARTIN FERRERO,
BOB PECK,
WAYNE KNIGHT,
SAMUEL L. JACKSON
DIRECTOR
SCREENWRITERS
MICHAEL CRICHTON,
DAVID KOEPP
PRODUCERS
KATHLEEN KENNEDY,
GERALD R. MOLEN
CINEMATOGRAPHER
PRODUCTION DESIGNER
VFX SUPERVISOR
EDITOR
COMPOSER
AWARDS
ACADEMY AWARDS: BEST SOUND, BEST SOUND EFFECTS EDITING, BEST VISUAL EFFECTS
Film Stills
Film Stills
Film Stills
Production Stills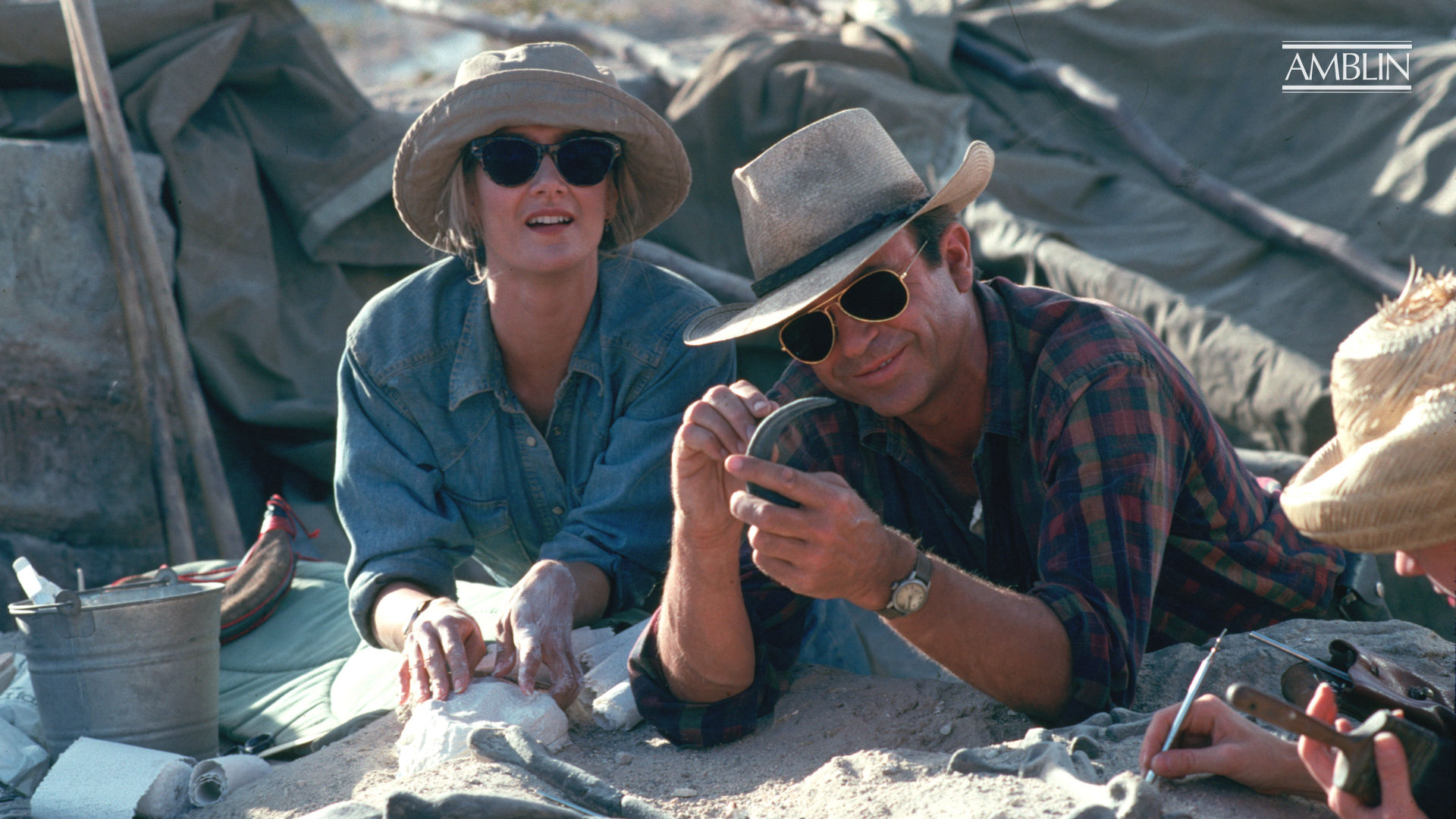 1 / 17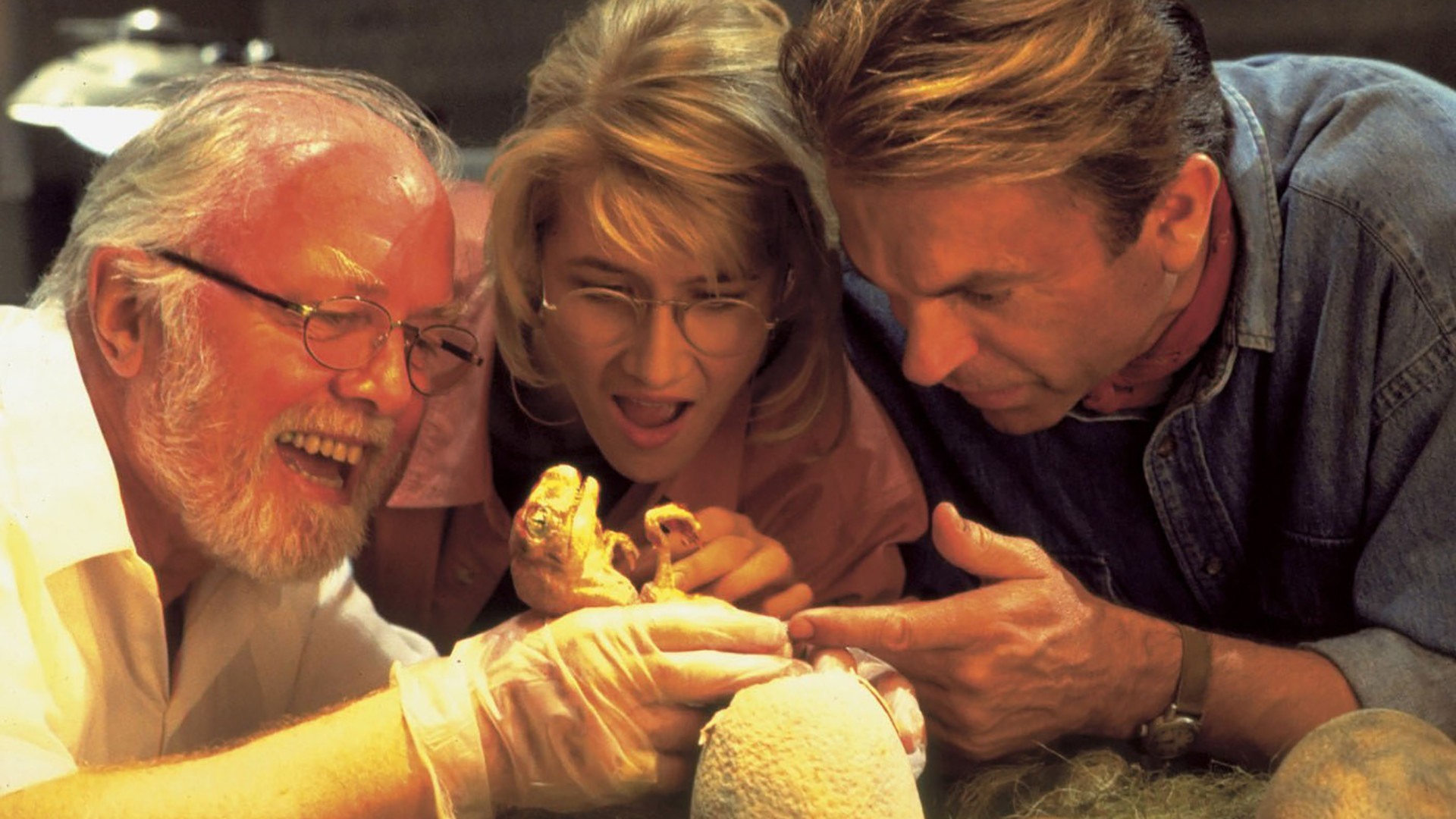 2 / 17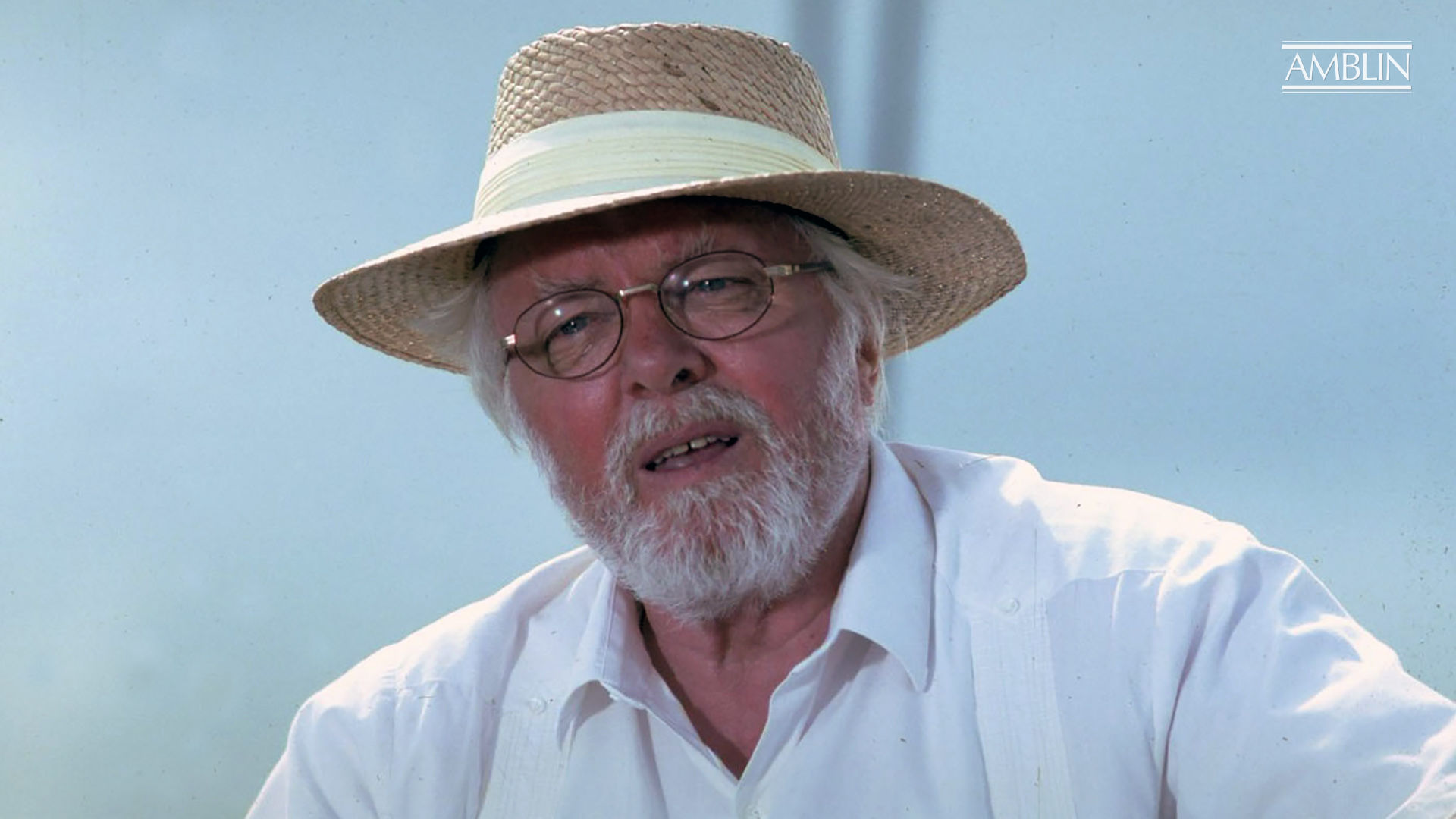 3 / 17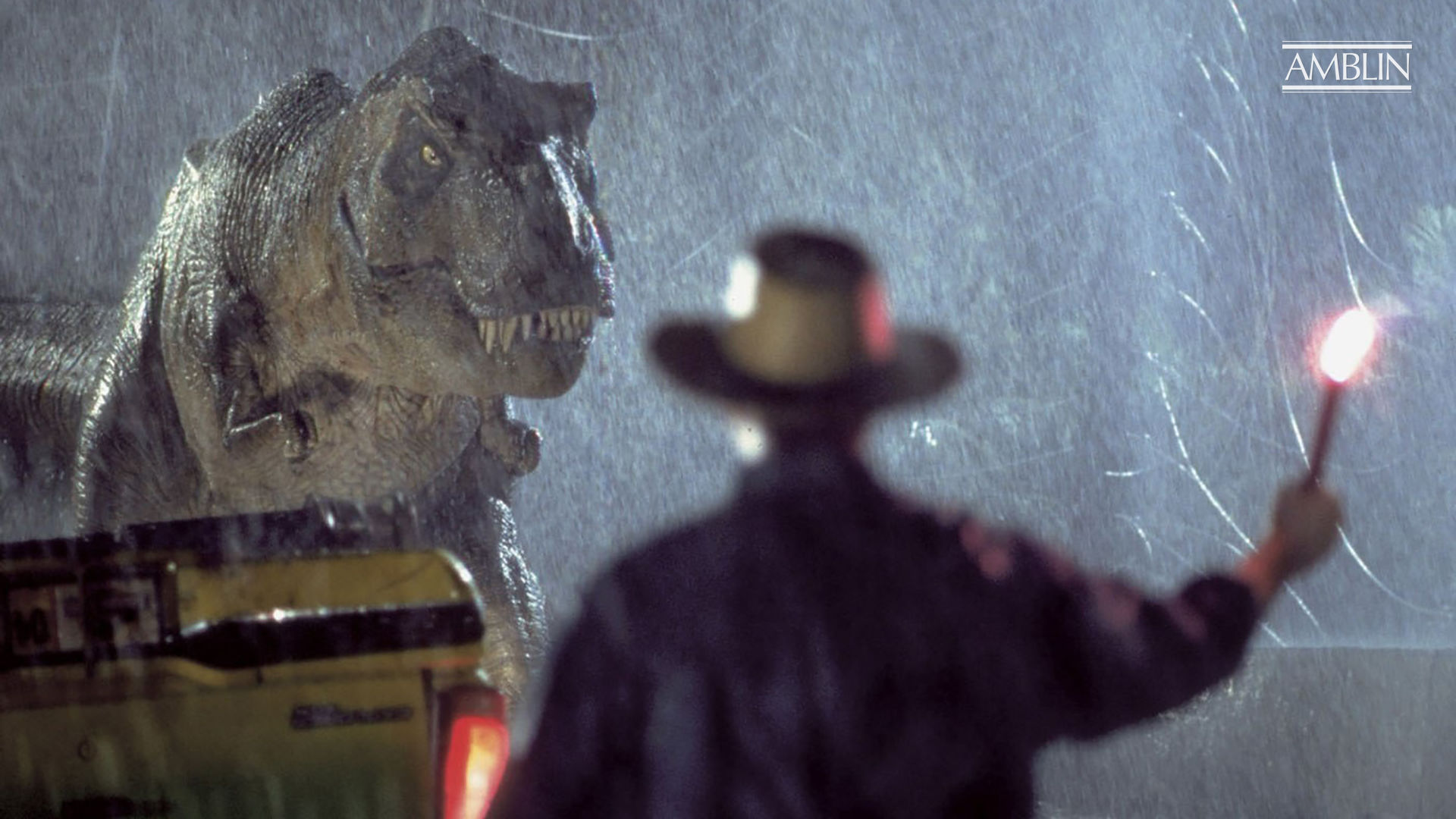 4 / 17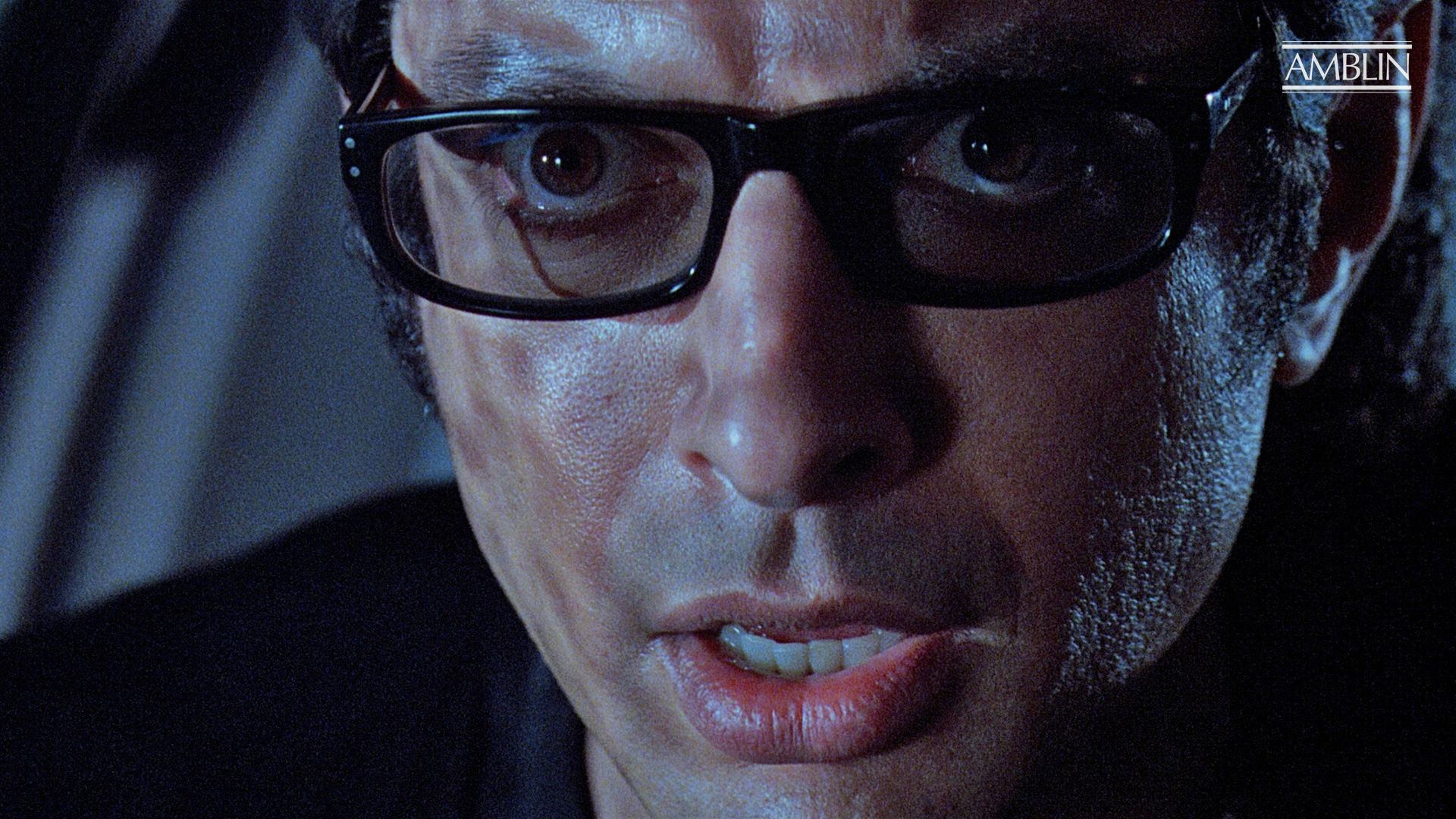 5 / 17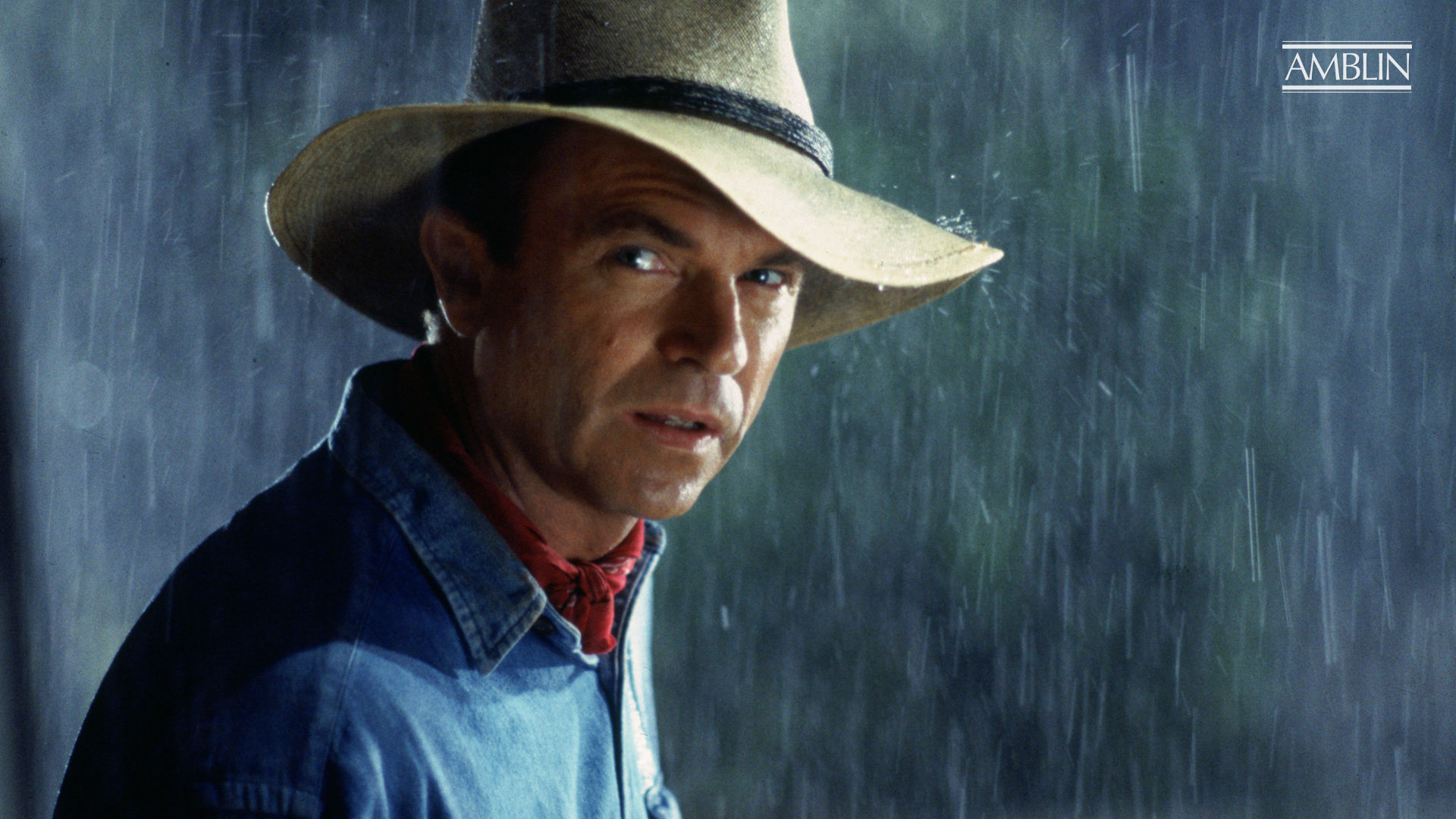 6 / 17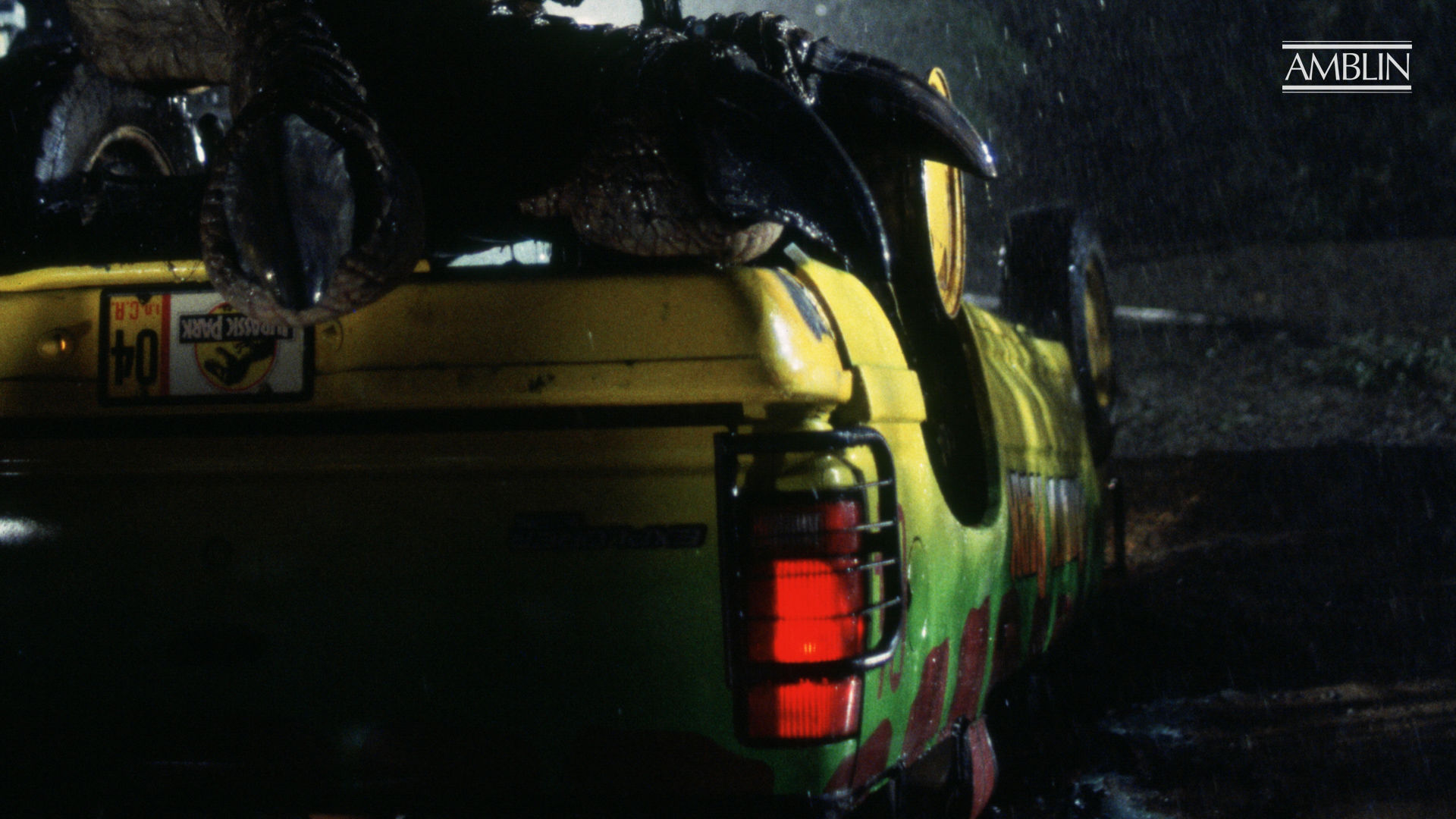 7 / 17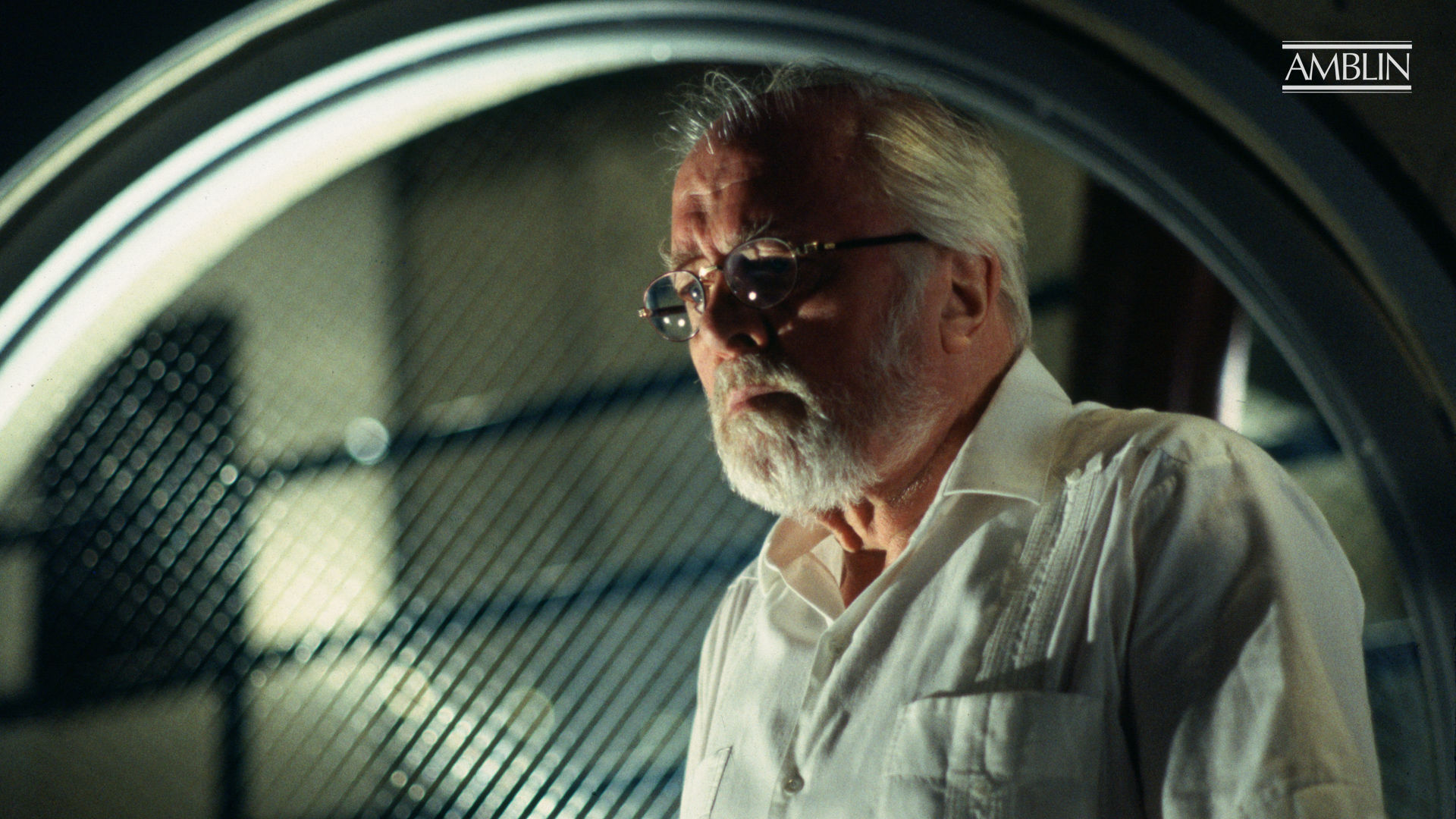 8 / 17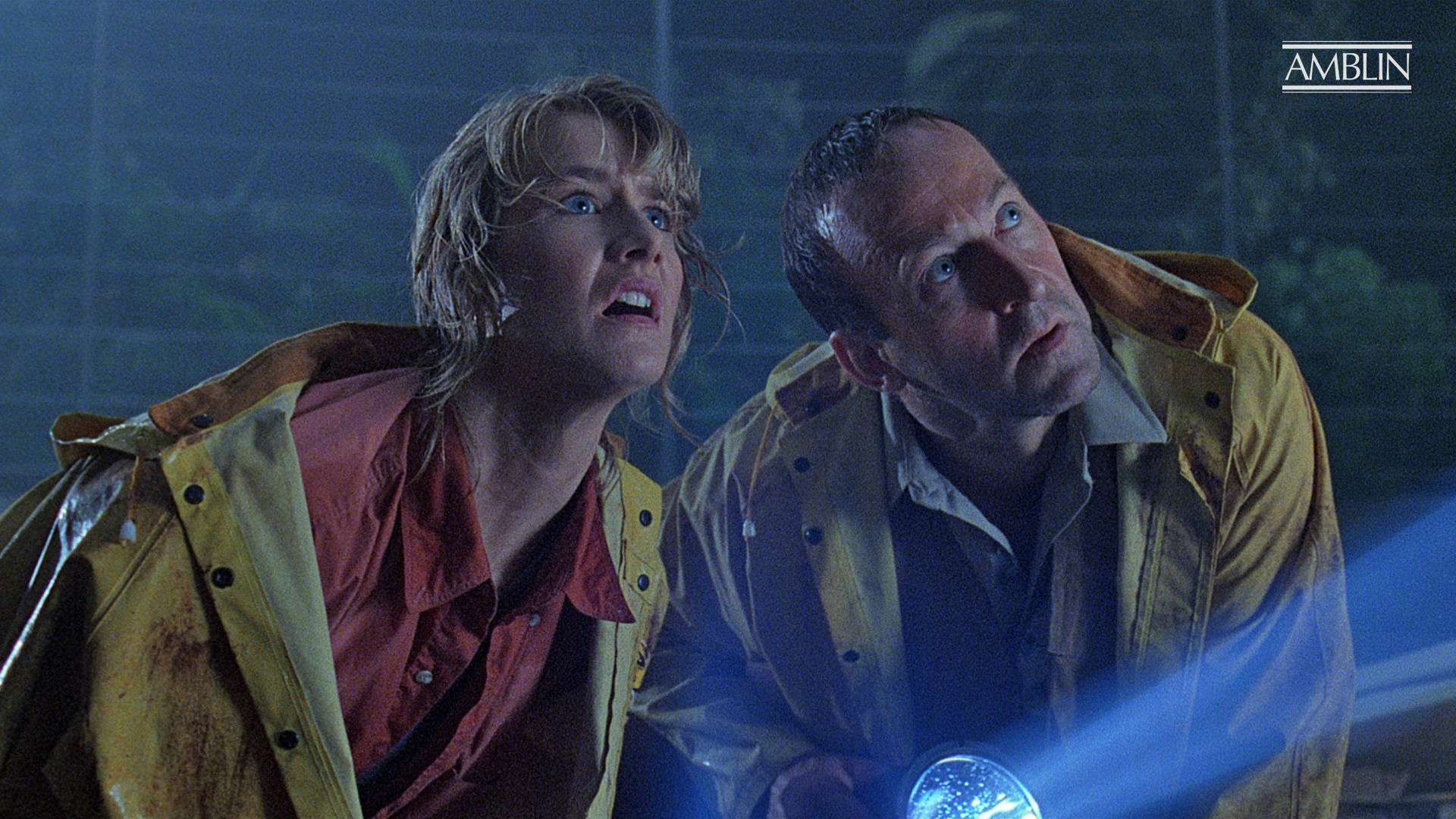 9 / 17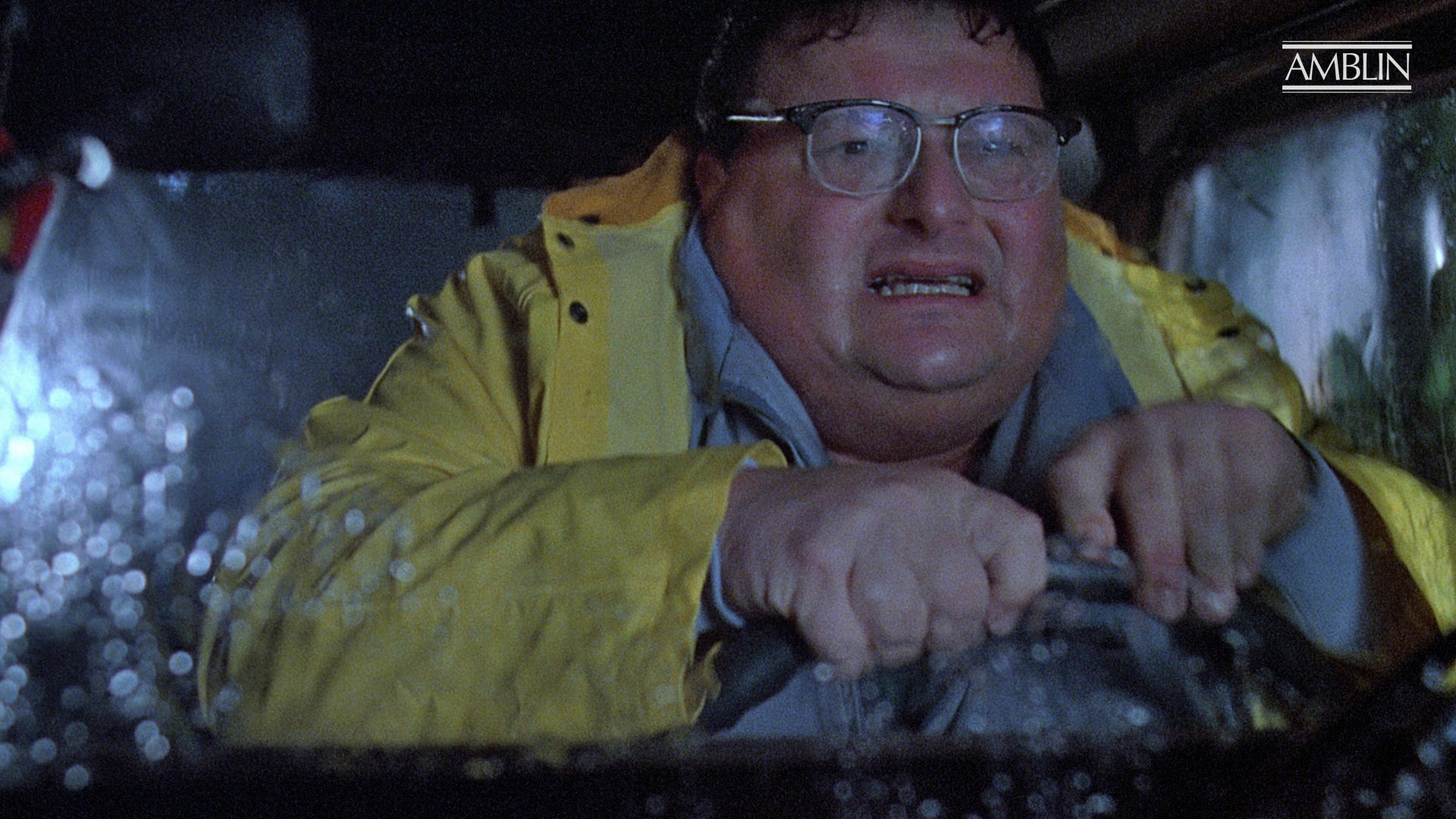 10 / 17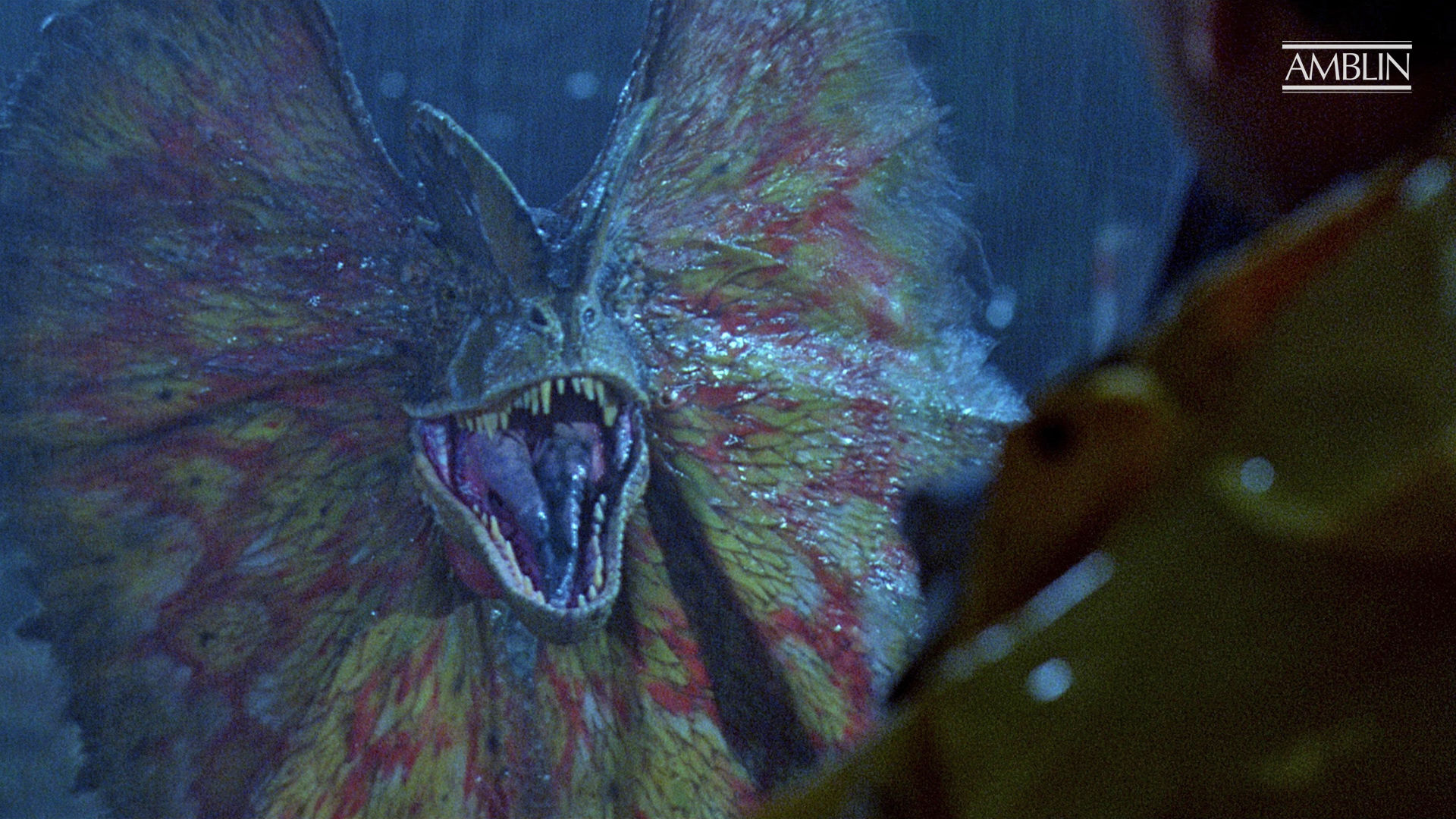 11 / 17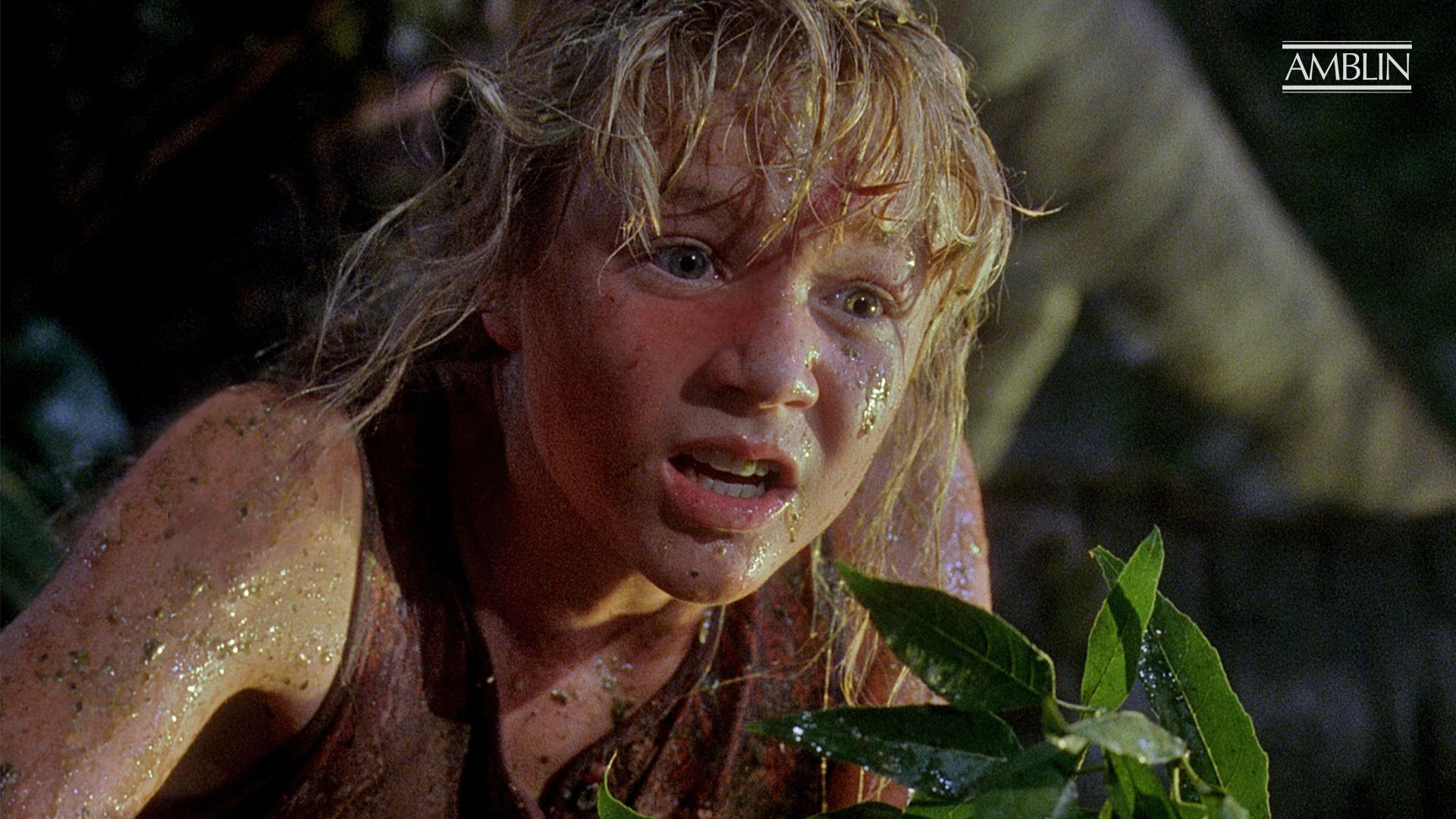 12 / 17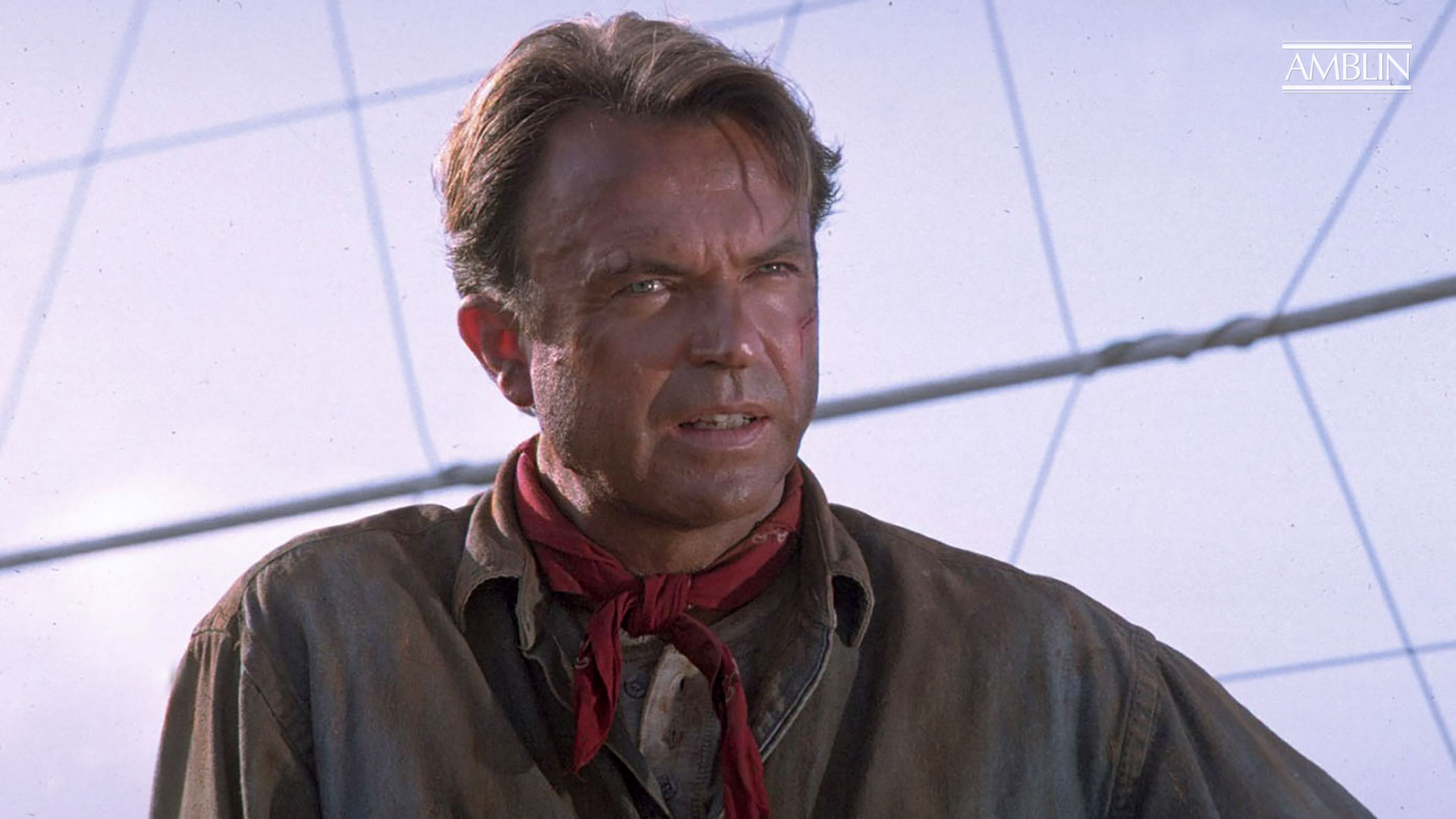 13 / 17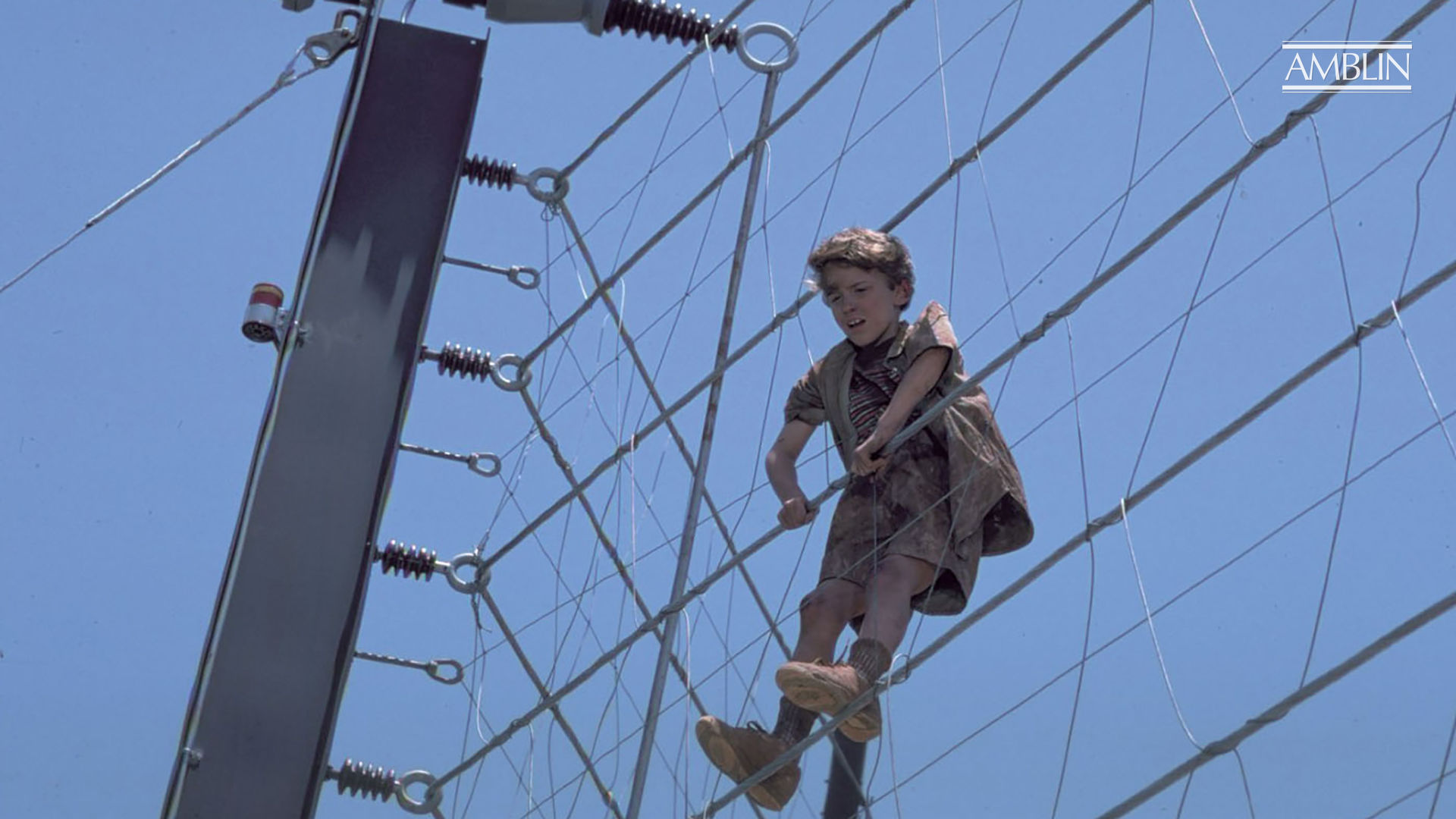 14 / 17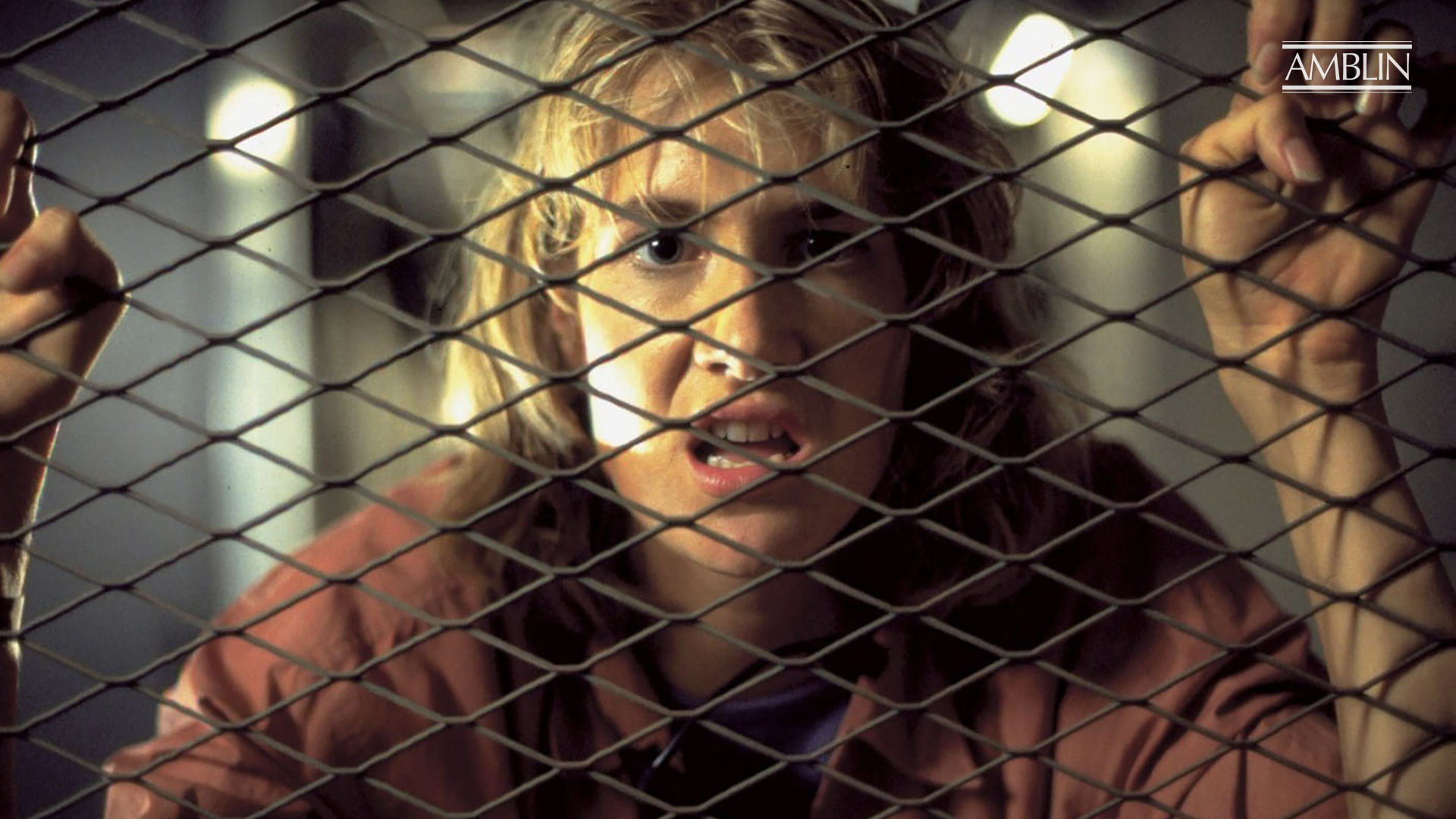 15 / 17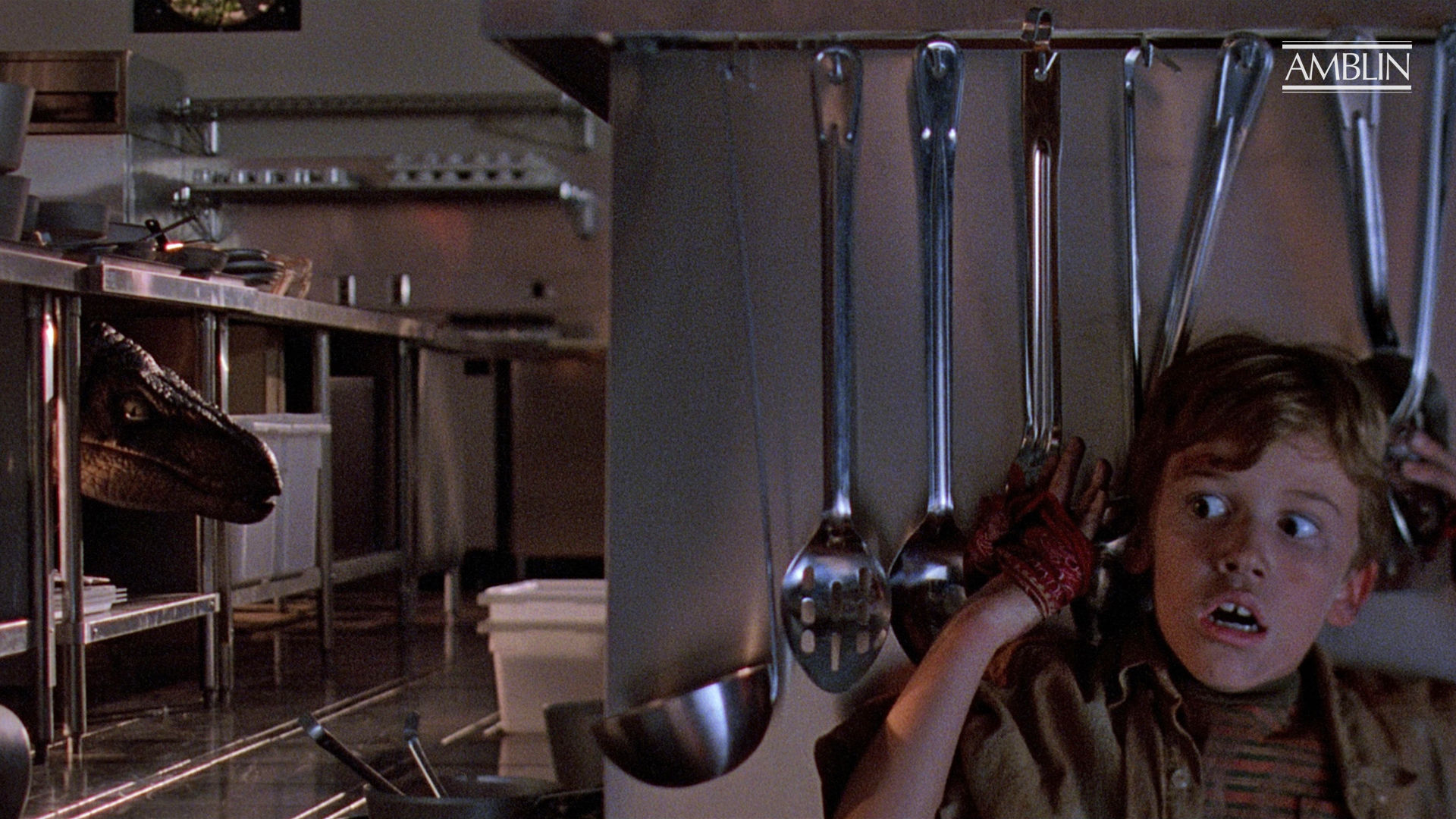 16 / 17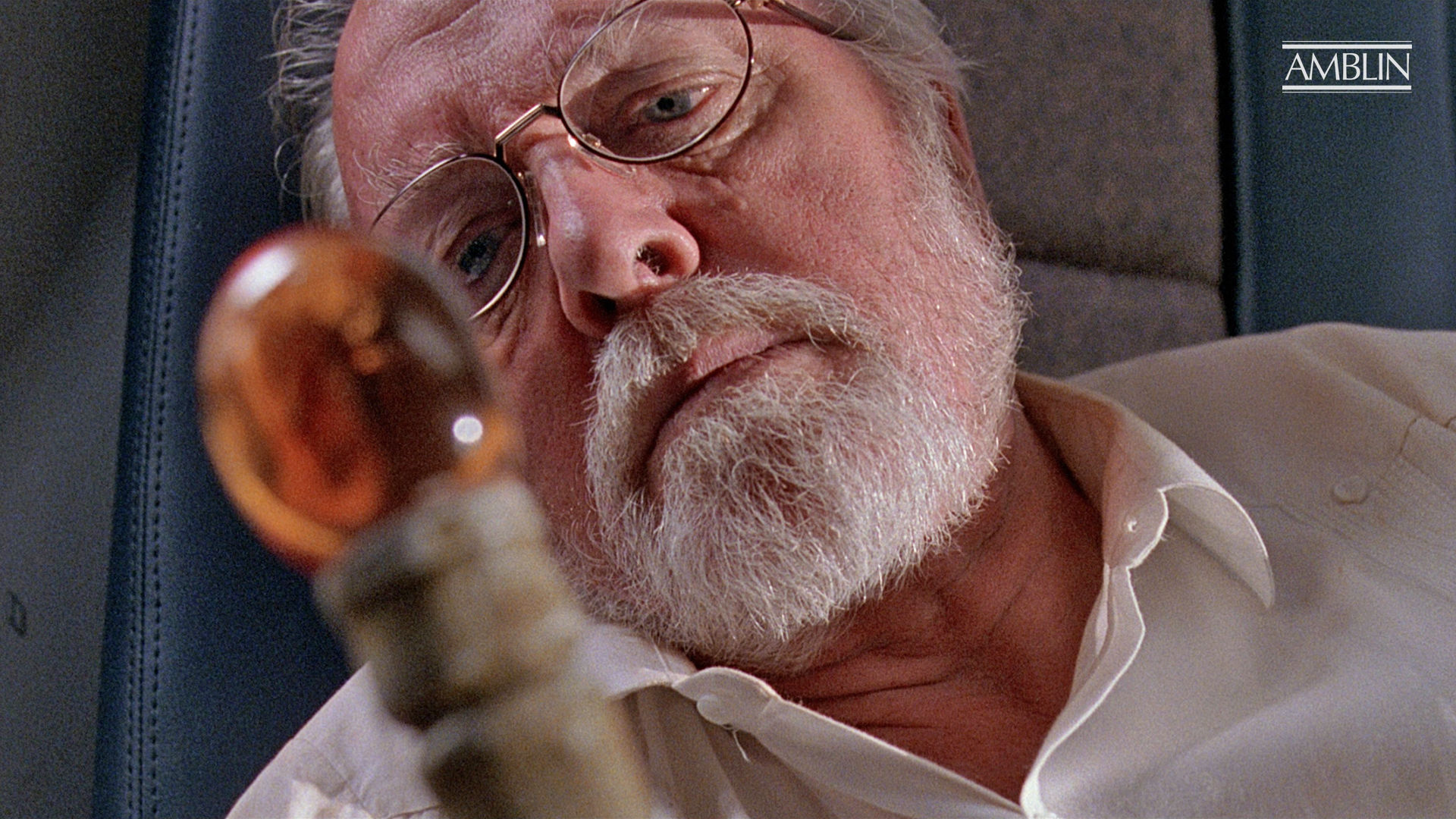 17 / 17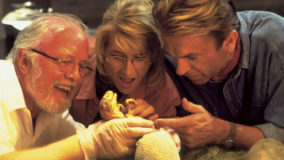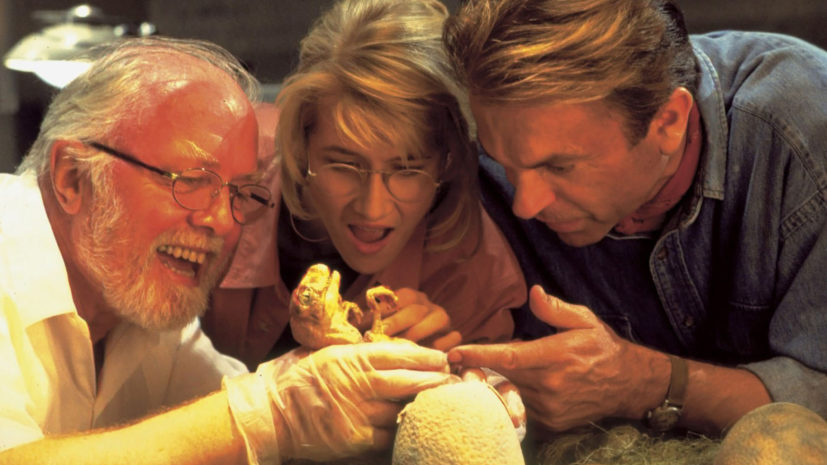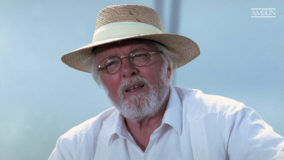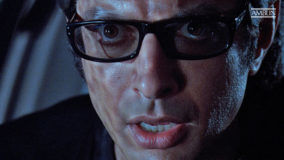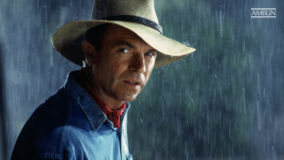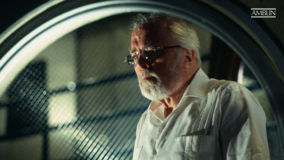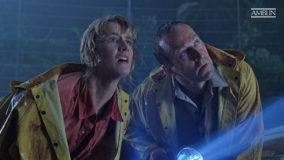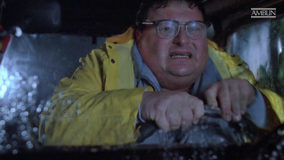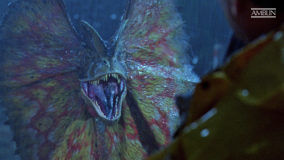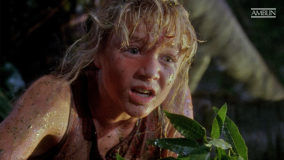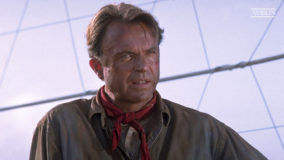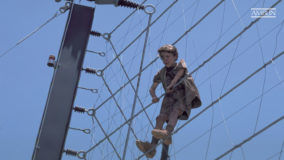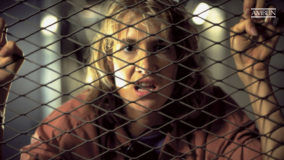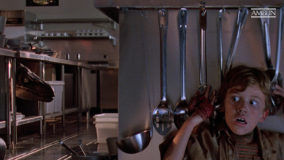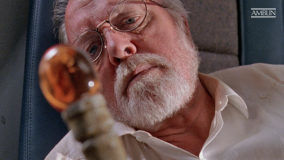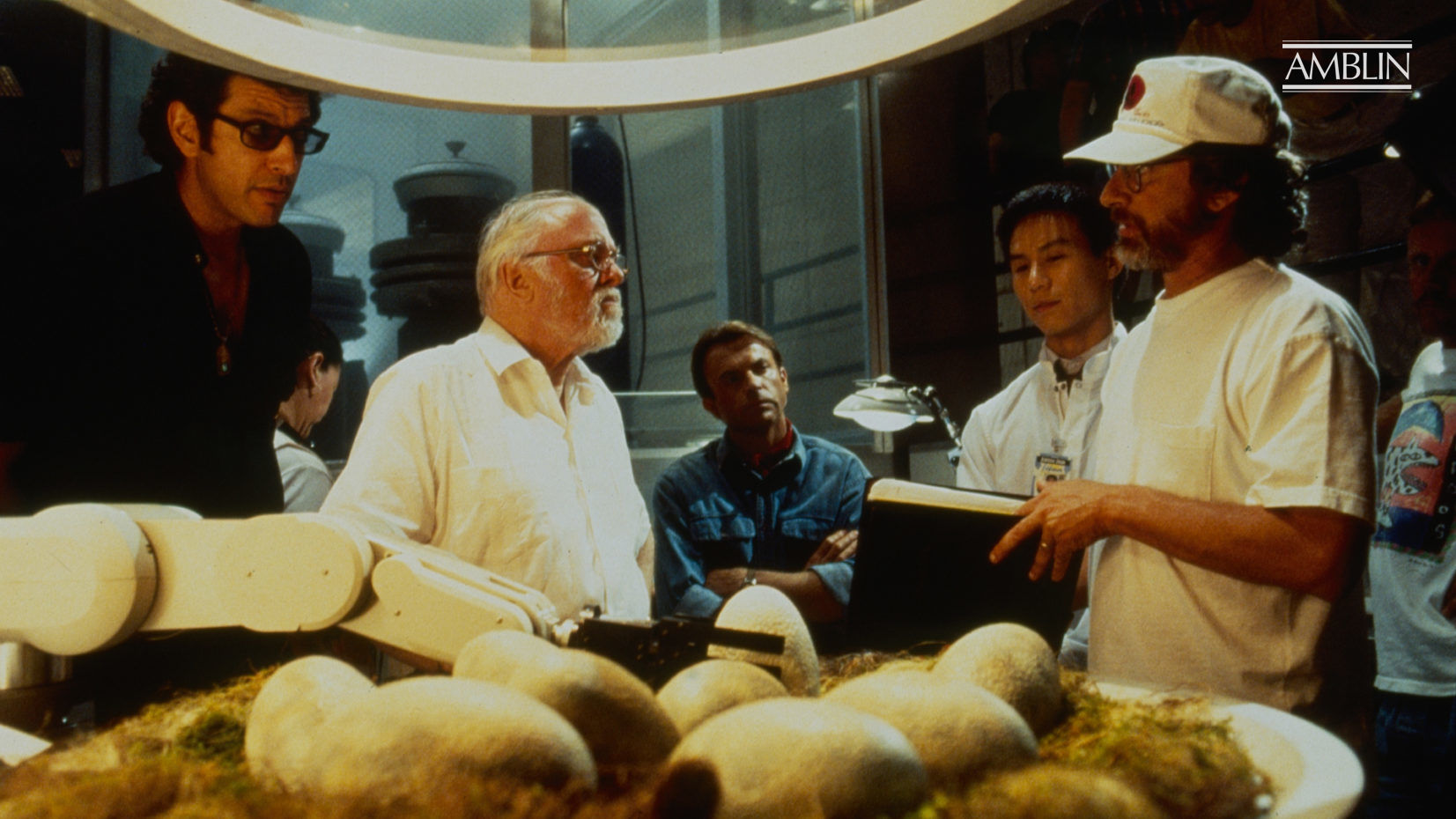 1 / 4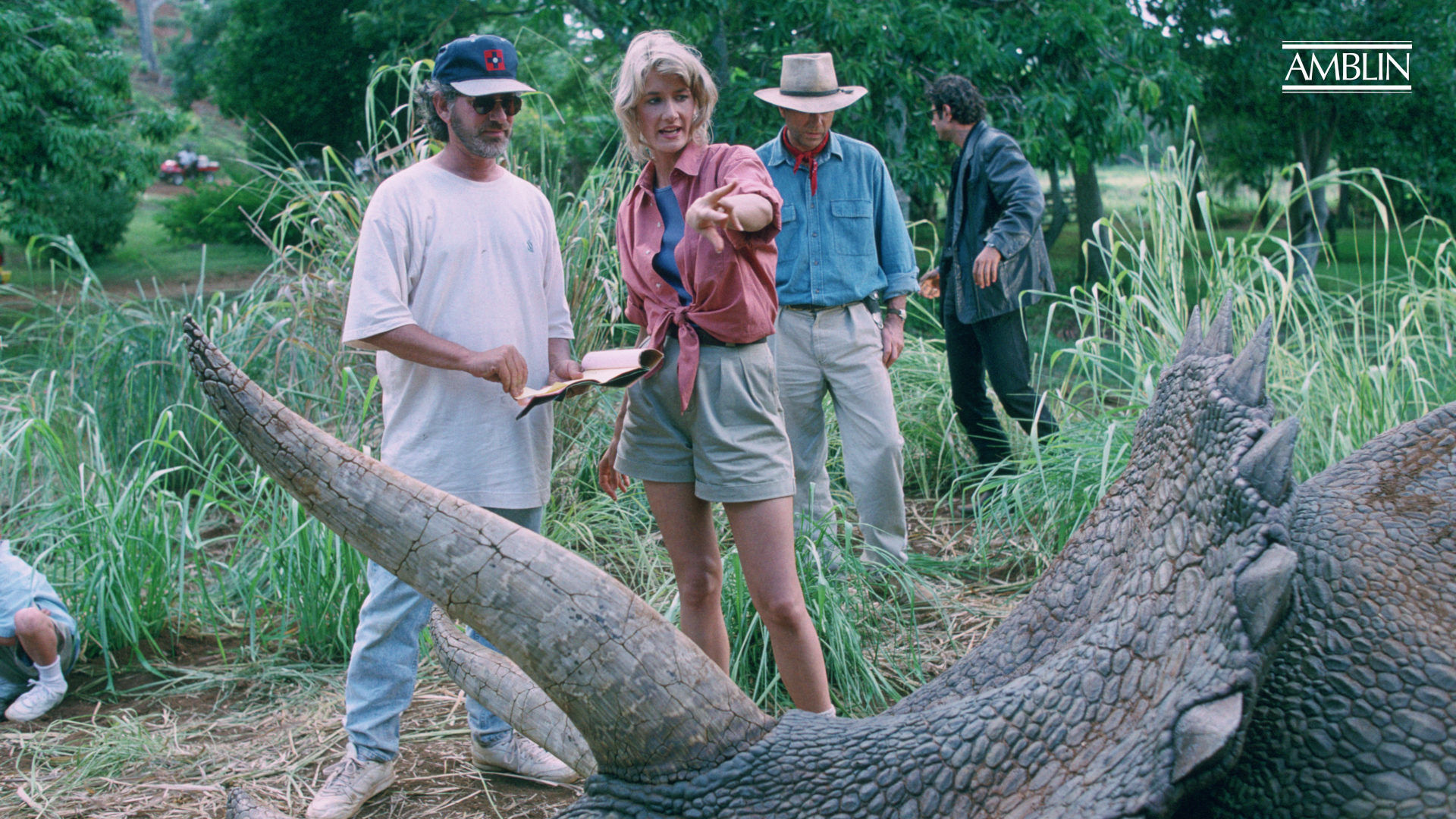 2 / 4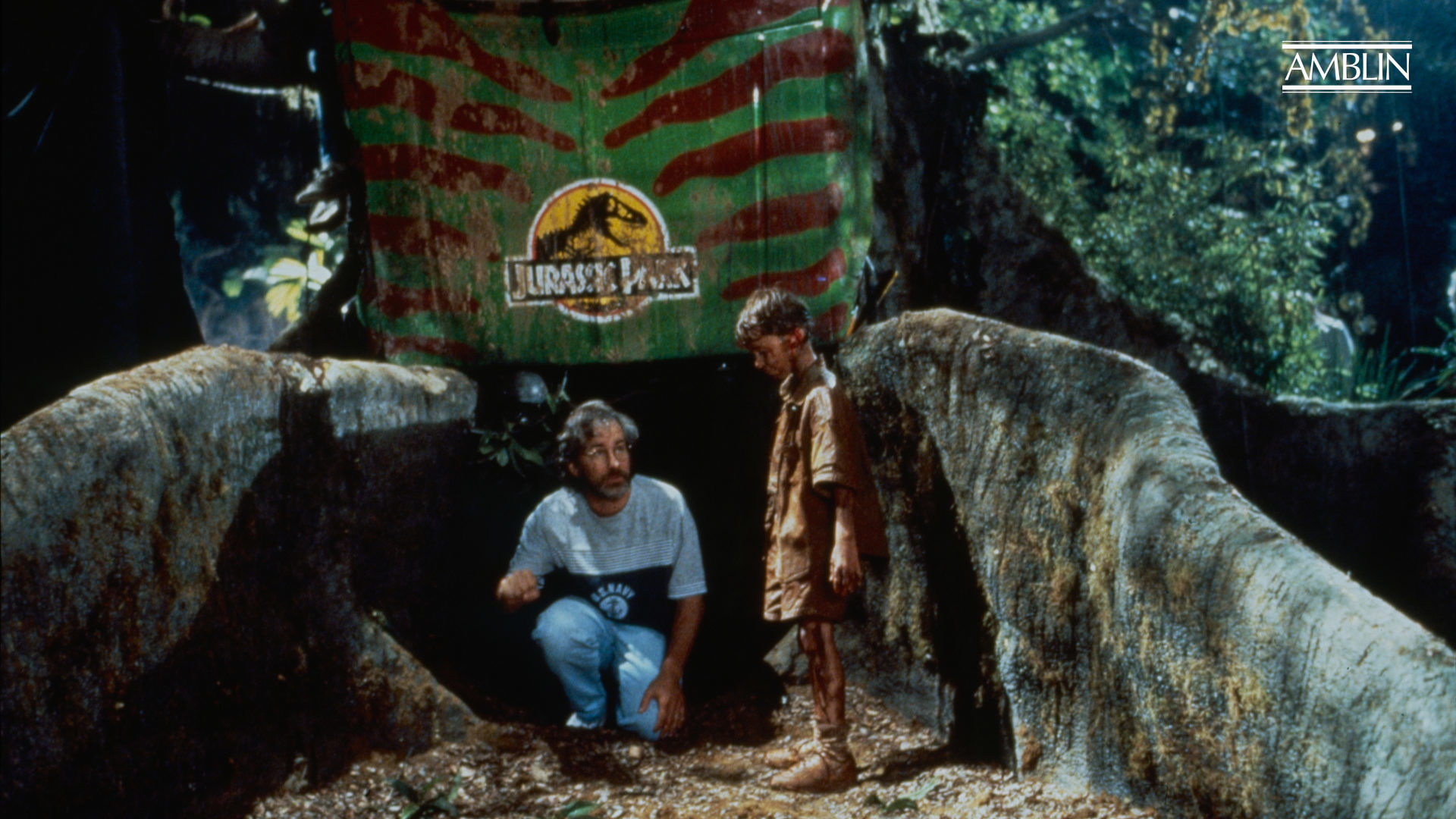 3 / 4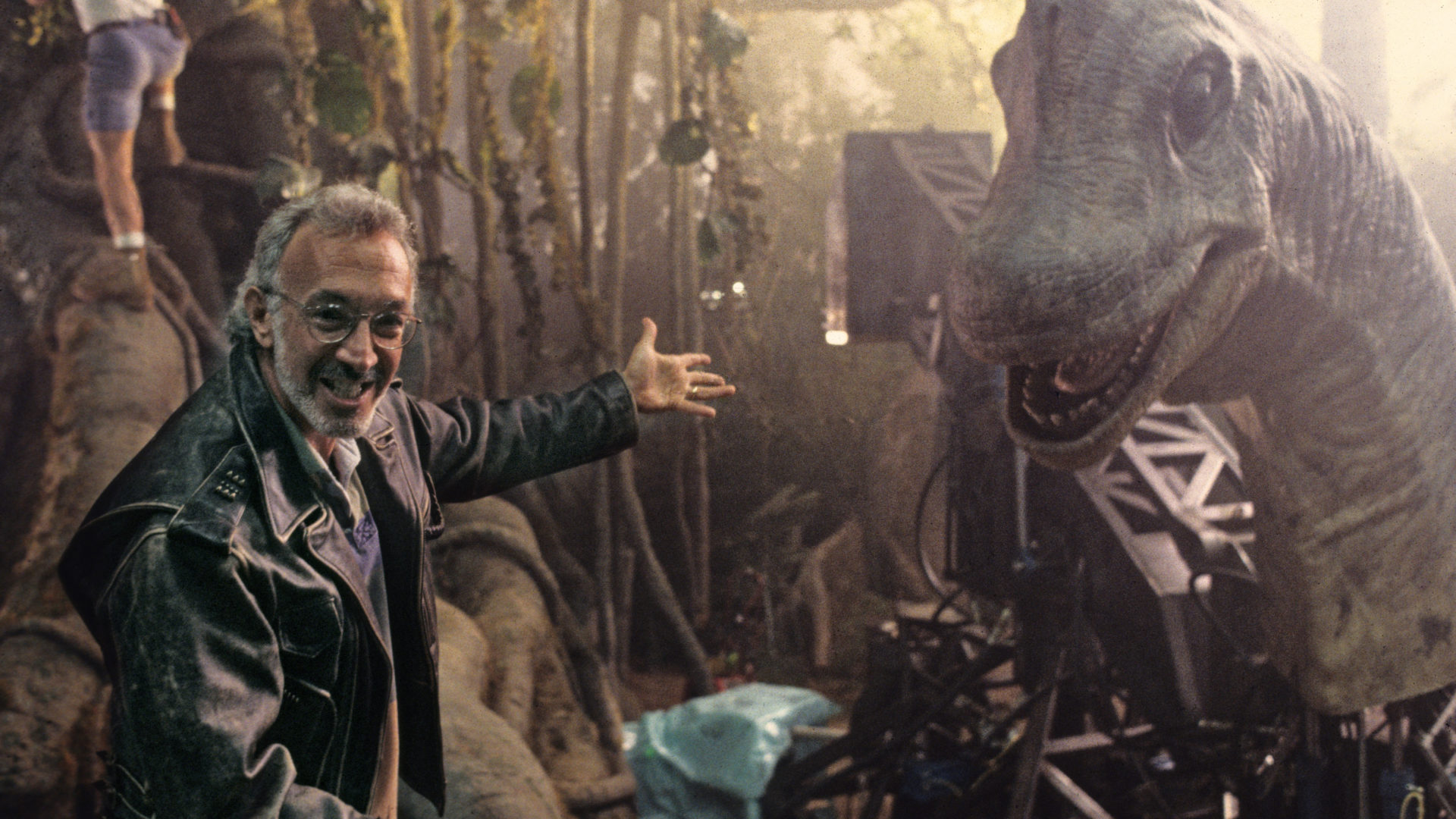 4 / 4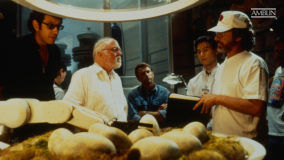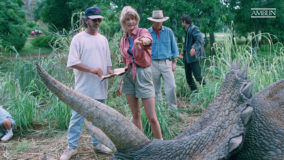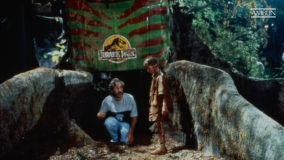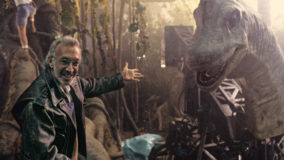 Bonus Features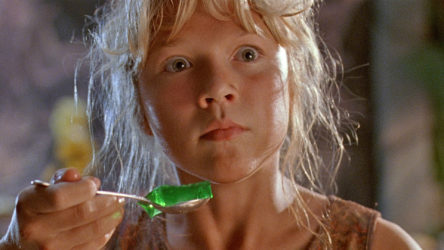 Amblin.com interviews 'Jurassic Park's' Ariana Richards