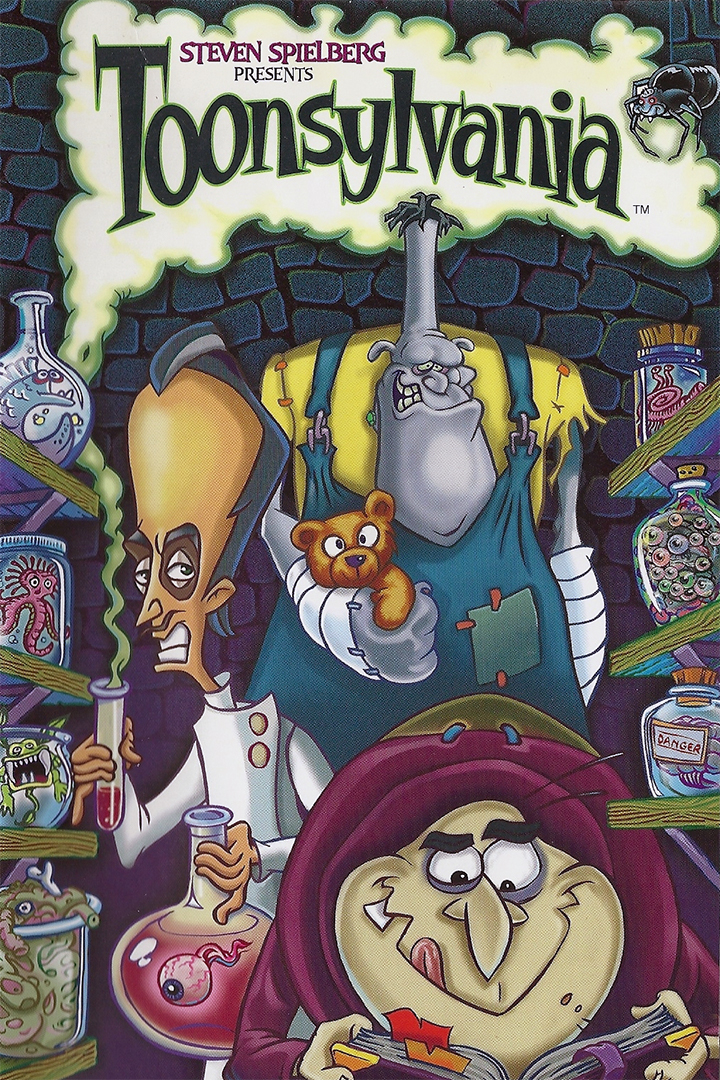 [+] Expand
Get ready to laugh your skull off with this monstrously funny animated series from DreamWorks.
Join the misadventures of Igor (Wayne Knight, Jurassic Park), the three-foot hunchback and hapless hero, his ego-maniacal boss, Dr. Vic Frankenstein (David Warner), and Phil (Brad Garrett, Casper), a nearly brainless monster.
Chill with the ever disobedient Melissa Screetch (Nancy Cartwright)...and kill some time with the lovable corpses, the Deadmans (Billy West and Valery Pappas). It's all a scream for everyone!
So, come on down to the lab, pull up a slab, and sink your teeth into Toonsylvania, the #1 rated Fox Kids TV show that aired from 1998-2000. It's howlingly hilarious entertainment that's drop-dead fun from start to finish!